Top Gun And Gladiator: A Tale Of 2 Different Sequels
You've probably seen the photos, and you've probably even heard the news.
Ridley Scott is moving on with a sequel to his Oscar winning 2000 movie, Gladiator. Yes, you've read that right. According to Deadline, he's negotiating to direct and produce the sequel to the 2000 epic historical drama.
Peter Craig, who co-wrote the last two Hunger Games movies and the upcoming Top Gun reboot, will write the script, and there is no set premiere date at this point, I'm afraid.
The story (in the sequel) will reportedly focus on Lucius, the son of Lucilla (played by Connie Nielsen) and the nephew of Commodus (Joaquin Phoenix) in the 2000 original. Scott is also keen on bringing Maximus (Russel Crowe) back from the dead, but this idea doesn't sit well with the Paramount bosses…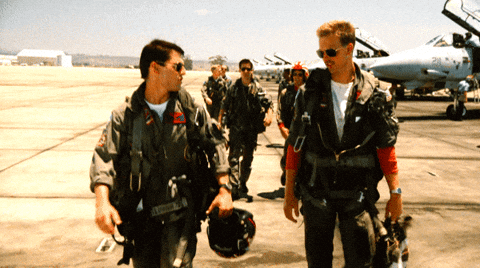 But you never know right? I don't personally like the idea of making the Gladiator sequel, but frankly I was not opposed on making the Top Gun sequel. As weird as that may seems. Top Gun: Maverick is up for 2020 release and with Jennifer Conelly, Miles Teller in the supporting cast, I actually think it's a money driven movie, but also a potentially good flick that just might entertain us once more. Why? Let me elaborate.
Having a sequel, with a relative or an offspring of a well-loved character is not something new, even in Hollywood. Creed was a successful story with Adonis Creed in the lead role (continuing his father legacy), and on the other side of the spectrum, S. Darko was a terrible example of having a sequel. The 2009 movie focused on Samantha Darko, the younger sister of Donnie and it sucked.
Yeah, but why am I happy with Maverick and not with Gladiator 2?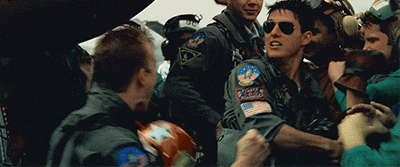 Well, for several reasons actually.
First there is the difference in the genres and the legacy that those movies had over the years.
Gladiator received favorable reviews from critics. Much praise was given to the performances of Crowe and Phoenix, Scott's direction, visuals, action sequences, musical score, and the costume and set designs while criticism was aimed at the script. The film grossed $457 million worldwide, making it the second highest-grossing film of 2000.
The film won five Academy Awards and was nominated for an additional seven, including Best Original Screenplay, Best Supporting Actor for Joaquin Phoenix and Best Director for Ridley Scott. It was the first movie to win Best Picture without winning either a directing or screenwriting award since All the King's Men at the 22nd Academy Awards in 1950.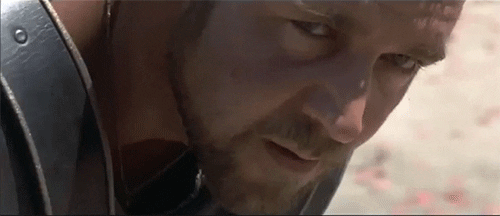 Gladiator is an acclaimed, revered and beloved classic, while Top Gun (directed by Ridley's younger brother Tony Scott) is an action packed film. It's basically an 80's blockbuster classic with Tom Cruise in the lead. It's popcorn movie, that just happens to have an A-list bankable star in the lead role. And trust me… Tom Cruise is still bankable, more than 3 decades after Top Gun. But back in 1986, even the initial critical response was mixed. Roger Ebert of the Chicago Sun-Times gave the film 2.5 out of 4 stars, pointing out that "Movies like Top Gun are hard to review because the good parts are so good and the bad parts are so relentless. You know what I'm saying? About the legacy and genre stuff?
Secondly, Radley is a sworn enemy to the sequels and prequels. You don't believe me? Just take a scroll on his IMDB page. Hannibal (sequel to The Silence Of The Lambs), Prometheus (prequel in the Alien franchise), and Alien: Covenant which was sequel to Prometheus. Oh, and lately he's not so great with historic period piece epics either.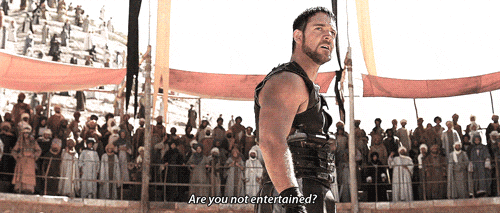 Kingdom of Heaven was a mixed bag of a movie, Robin Hood was a total miss, and don't even get me started with Exodus: Gods and Kings which was a total disaster and a waste of money. Making the Gladiator sequel will just shit on the movie's legacy and will potentially tarnish Ridley Scott's. I'm not saying that he shouldn't do it, I'm just saying it's a bad idea to do it.
But time will tell.