Time machine picks of Jim Carey's best movies
Jim Carrey is back in the spotlight. He has been actually for several years now, but not about his latest hit movie or the awards he's been winning. No. He's been in the spotlight for all the wrong reasons.
The latest is his bizarre yet accurate red carped interview, but before that, there were the unfortunate events of the untimely death of his lover, the wrongful death lawsuit against him that followed, the denouncing of Kick Ass 2 on account to the violence in the movie and the ignorant remarks about MMR vaccine.
Did those things damaged his career? Oh, yes big time. But even though his reputation is hanging by a thread, and he's made, just 3 movies in the past 3 years (each more forgettable than the last), let's make a trip down memory lane and look back on his career before that.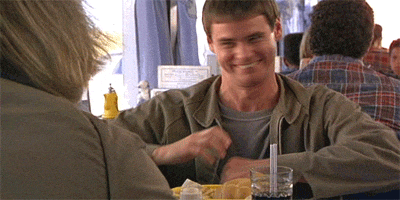 Before, when Jim Carrey was one of the most regarded and respected actors in Hollywood. When he tackled drama just as well as he mastered the art of comedy. When he collaborated with Frances Ford Coppola, Joel Schumacher, Peter Weir, Milos Forman and Michel Gondry. When he made movies like Eternal Sunshine of the Spotless Mind, and when he was actually funny and awesome actor.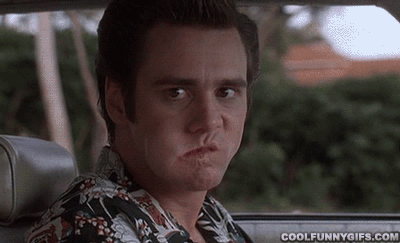 Here are Filmsane's movie picks of Jim Carrey's career.
Peggy Sue Got Married (1986)
Director: Frances Ford Coppola
Fun fact about it: In 2008, Nicholas Cage settled a libel suit against Kathleen Turner for, falsely claiming in her memoir, "send yourself roses", that he was arrested twice and had stolen a dog.
Ace Ventura: Pet Detective (1994)
Director: Tom Shadyac
Fun fact about it: Jim Carrey had his own personal chef on the set of the film, who also was required to prepare meals for Carrey's pet iguana.
Dumb and Dumber (1994)
Director: The Farrelly Brothers
Fun fact about it: During filming, Jim Carrey stayed the night at the Stanley Hotel and requested to stay in the infamous room 217 (see Stephen King's: The Shining). According to the tour guide at the hotel, about three hours after Carrey went to sleep, he came running out of the room and left the hotel. To this day, he vows to never go back and won't tell anybody why. It is said to be because he saw the ghost of his grandfather.
The Cable Guy (1996)
Director: Ben Stiller
Fun fact about it: Gene Siskel was one of the critics to give this a good review. He said it was Jim Carreys best movie since The Mask (1994).
The Truman Show (1998)
Director: Peter Weir
Fun fact about it: Ed Harris and Jim Carrey never met during filming.
Man on the Moon (1999)
Director: Milos Forman
Fun fact about the movie: John Cusack, Kevin Spacey, and Hank Azaria all auditioned for Andy Kaufman.
Eternal Sunshine of the Spotless Mind (2004)
Director: Michel Gondry
Fun fact about it: The opening credits appear eighteen minutes into the film, at the end of the first reel.
Lemony Snicket's A Series of Unfortunate Events (2004)
Director: Brad Silberling
Fun fact about it: The twins playing Sunny were genuinely terrified of Jim Carrey in his Count Olaf make-up.
I Love You Phillip Morris (2009)
Director: John Requa and Glenn Ficarra
Fun fact about it: In the last courtroom scene, Steven's lawyer is played by the real-life Phillip Morris.