The very best from Taika
If you haven't heard of Taika Waititi by now, trust me… in a couple of weeks you will. He's the acclaimed writer/actor/director of the upcoming Marvel movie, Thor Ragnarok and he's already getting the much needed hype. Why you say?
Well because Thor Ragnarok already had early screenings for selected audience and film critics, and the critical consensus of the third Thor installment is that it's wacky but fun adventure from MCU. Apparently Waititi is now being hailed as a savior to the Marvel cinematic universe, and especially to the Thor franchise after the disappointing Thor: The Dark World, and it wouldn't be a surprise if the New Zeeland director becomes your new favorite director.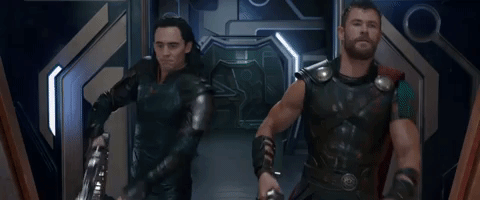 Waititi actually started his showbiz career as an actor, back in the late 90's then transitioned into short film directing (he was even nominated for an Oscar) and then moved to motion pictures. He had his motion picture debut in 2007 when he introduced the romantic comedy Eagle vs Shark, but at that same year we saw the premiere of Flight of the Conchords, with the equally brilliant collaborator and friend Jemaine Clement.
Before directing Thor Ragnarok, Waititi had a small role in another super-hero movie (Green Lantern) but from the DC Cinematic universe. Last year Taika wrote initial screenplay for the Disney animated adventure, Moana and while we wait for Thor Ragnarok to be relaced, let's look back at the very best work from Taika Waititi.
Two Cars, One Night (2004)
Directed by: Taika Waititi
Fun fact about the movie: Nominated for Live Action Short Film at the 2005 Academy Awards.
Eagle vs Shark (2007)
Directed by: Taika Waititi
Fun fact about the movie: Taika Waititi made an appearance but only in the video which his character's dad is watching.
Boy (2010)
Directed by: Taika Waititi
Fun fact about the movie: Director Taika Waititi was less than a week away from filming when he realised the boy he had as lead wasn't working out. Three days before filming began, James Rolleston, who was hanging around on set as an extra, was given the lead by Taika Waititi.
Green Lantern (2011)
Directed by: Martin Campbell
Fun fact about the movie: Ryan Reynolds met his wife Blake Lively on the set of this film. They would get married in September 2012, and had a child in December 2014.
What We Do in the Shadows (2014)
Directed by: Taika Waititi/ Jemaine Clement
Fun fact about the movie: Taika Waititi based his performance on his mother. Jemaine Clement based his on Gary Oldman in Bram Stoker's Dracula (1992).
Hunt for the Wilderpeople (2016)
Directed by: Taika Waititi
Fun fact about the movie: Director Taika Waititi makes a cameo as the minister.
Thor: Ragnarok (2017)
Directed by: Taika Waititi
Fun fact about the movie: Taika Waititi described the film as a "1970s and 80s science fiction fantasy, the most 'out there' of all the Marvel movies." He cited Big Trouble in Little China (1986) as a major influence on the film: "It's a fun adventure film that has big stakes, but also has a breakneck speed and takes you on a crazy adventure."