The very best from Armie Hammer
Armie Hammer is in the middle of two things right now. Apologizing for his comments regarding Kasey Affleck and his settlement regarding sexual harassment and promoting his latest flick Call Me by Your Name which happens to be an Oscar contender.
He's also hoping for a Golden globe and an Oscar nomination for his performance in Luca Guadagnino's coming of age drama, but let's go back to that apology for a second.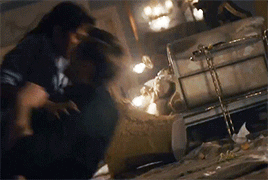 I would like to sincerely apologize to Casey and his family for my recent comments about him in my THR interview. Without knowing the facts about the civil lawsuits at issue (which I now understand were settled), I misspoke. I conflated sexual harassment cases with a criminal case involving sexual assault charges. The cases in which Casey was involved were not criminal and instead involved civil claims from his 2010 movie "I'm Still Here." While intending to make a social comment about double standards in general, I mistakenly compared reports of prior, public civil allegations that never proceeded to trial with a criminal case that was fully tried. I understand now that this was a poor comparison, which I deeply regret making. I also didn't mean to insinuate, nor do I believe, that Casey or anyone from his camp had anything to do with leaked information that took place during the press for "Birth of a Nation." I respect Casey's work, and I've learned a valuable lesson about the need to be more accurate with disseminating information, especially in this age of instantaneous, unchecked communication. While attempting to be part of the solution, I unintentionally made myself part of the problem, for which I am truly sorry, said the actor.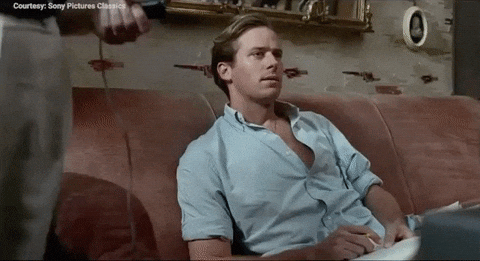 On the other hand, he's receiving high praise and accolades for his portrayal of Oliver- the American student who will begin a relationship with a 17 year old boy in the Italian countryside. The 6′ 5″ tall actor is also expected to get his first Golden globe nomination at tomorrow's announcement in Hollywood, but for now let's forget about all that a focus on one thing. His choice of movies leading up to Call Me by Your Name.
Armie collaborated with David Fincher, Clint Eastwood, Guy Ritchie, Tom Ford, Ben Wheatley, Stanley Tucci before teaming up with Luca Guadagnino and let's have a brief selection of his finest work… Shall we?
The Social Network (2010)
Director: David Fincher
Stars: Jesse Eisenberg, Andrew Garfield, Justin Timberlake, Armie Hammer…
Fun fact about the movie: Natalie Portman revealed during "Newsweek's 2011 Oscar Roundtable" that she gave a dinner party for writer Aaron Sorkin, while he was writing the script for this movie, to which she invited a bunch of her friends from Harvard. She wanted to give him the chance to listen to first-hand stories about the social life at Harvard University.
J. Edgar (2011)
Director: Clint Eastwood
Stars: Leonardo DiCaprio, Armie Hammer, Naomi Watts…
Fun fact about the movie: Armie Hammer, who plays Clyde Tolson, is the great-grandson of Occidental Petroleum tycoon Armand Hammer. In his biography of Hammer (the tycoon, not the actor) called "Dossier: The Secret History of Armand Hammer," author Edward Jay Epstein reported that the tycoon had a multi-decade history of being scrutinized and suspected of Soviet ties by J. Edgar Hoover. Armie stated in an interview that he took the role to avenge that scrutiny.
Mirror Mirror (2012)
Director: Tarsem Singh
Stars: Lily Collins, Julia Roberts, Armie Hammer…
Fun fact about the movie: The original script included a scene between a shirtless Prince (Armie Hammer) and the Queen (Julia Roberts) in which the Queen remarks how smooth his chest is. This line had to be altered when Hammer refused to shave the hair off his chest for the scene.
The Man from U.N.C.L.E. (2015)
Director: Guy Ritchie
Stars: Henry Cavill, Armie Hammer, Alicia Vikander…
Fun fact about the movie: The only principal cast members to use their natural accents in the film were English actor Hugh Grant and German actor Sylvester Groth.
The Birth of a Nation (2016)
Director: Nate Parker
Stars: Nate Parker, Armie Hammer, Penelope Ann Miller…
Fun fact about the movie: Nate Parker invested $100,000 of his own money into the film.
Nocturnal Animals (2016)
Director: Tom Ford
Stars: Amy Adams, Jake Gyllenhaal, Michael Shannon…
Fun fact about the movie: Both female leads in the movie are older than Jake Gyllenhaal. (Amy Adams-42 and Isla Fisher-41, while Jake is 36).
Free Fire (2016)
Director: Ben Wheatley
Stars: Sharlto Copley, Brie Larson, Armie Hammer…
Fun fact about the movie: Armie Hammer said that police appeared on set during the second day of shooting following calls of concern from members of the public in nearby shops having heard gun shots.
Final Portrait (2017)
Director: Stanley Tucci
Stars: Armie Hammer, Clémence Poésy, Geoffrey Rush…
Fun fact about the movie: Alberto Giacometti was born in Borgonovo, now part of the Switzerland municipality of Bregaglia, near the Italian border. He was a descendant of Protestant refugees escaping the inquisition. His brothers Diego and Bruno would go on to become artists as well. "Pointing Man" sold for $126 million, $141.3 million with fees, in Christie's May 11, 2015 Looking Forward to the Past sale in New York, a record for a sculpture at auction. The work had been in the same private collection for 45 years.