The unbearable lightness of being Lee Pace
Let me tell you about a crush of mine.
That Ive had for oh… about 14 years. Back in 2003 fell in love with a boy. That played a girl. But it was a gorgeous boy. And a girl at the same time. I'm talking about Lee Pace of course. The puppy eyed, 6′ 5″ tall, gorgeous and talented Lee. I've been in love with him since 2003's Soldier's Girl and that love has just grown since. And why wouldn't it grow? He's been in everything. Indie movies, film classics, big Marvel franchise movies, The Hobbit trilogy and has been a steady presence in 3 fantastic TV series.
Most notably Pushing Daisies and the TV masterpiece that is Halt and Catch Fire. If you haven't seen it yet, I urge you to do so because it's sooo good and sadly it's ending after the current 4th season. The last season of Halt and Catch Fire had its start this weekend and it set the tone for the ending of one of the best TV shows in history. I'd love to say a hit TV series but it's not the case and I don't' say that with any resentment or disappointment.
Over the years I've recommended Halt and Catch Fire to my audience, to my friends and family and recently to my boyfriend but I've had my share of selfishness when it comes to Halt and Catch Fire. I felt that the less people knew about it, the more special it would become for me. The opposite of Game of thrones if you will. The opposite of mainstream appeal and mass fandom. Because it was so special I didn't wanted to share it with so many people, but a big part of why I was happy about the "non hit TV series status" was the love and admiration for the main actor in the show.
The crush I was telling you about. I love the fact the Pace is one of the most sought after actors in the world. I love the fact that he's one of the most talented, gorgeous and respected auteurs in this craft. And most importantly, much like the TV shows that he's in or the roles he picks he's not in the mainstream establishment of the business. He's the unknown.
He's like this underdog that actually has been on the top of his game for almost 15 years. Let's face it he's never been in the tabloids, he's never been to rehab, he's never been divorced or caught in the act about anything. To tell you the truth even if you go ahead and ask the audience that just came out of the theater and saw The Hobbit or Guardians Of The Galaxy wouldn't have known the name of the actor that played Thranduil or Ronan the accuser.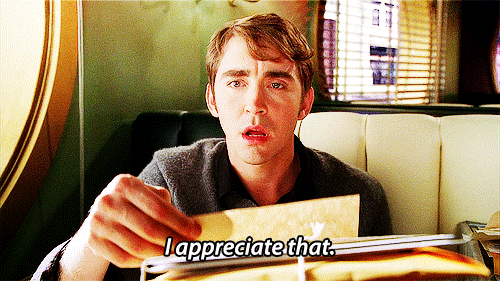 But hey… In honor of the 4th and last season of Halt and Catch Fire I want to introduce some Lee Pace's best work both on TV and on the screen…. For those of you who haven't had to chance to get to know him though his work.
Here's your chance 😉
Soldier's Girl – 2003
Fun fact about: Soldier's Girl was the film debut of Lee Pace and it won him a Golden Globe nomination- Best Performance by an Actor in a Supporting Role in a Series, Miniseries or Motion Picture Made for Television.
Infamous – 2006
Fun fact about it: Sigourney Weaver talked to Babe Paley's daughter while researching for the role. The girl told her about a habit her mother had (covered the teeth whenever she smiled) and Weaver actually did it on the movie.
The Fall – 2006
Fun fact about it: According to his Facebook profile, Peter Jackson decided to cast Lee Pace as King Thranduil in the 'Hobbit' trilogy, after seeing his performance in this movie.
Miss Pettigrew Lives for a Day –  2008
Fun fact about it: The director had to ask Lee Pace to leave the set because Amy Adams admittedly was too distracted by him since "he just looked so dashing.
A Single Man – 2009
Fun fact about it: Jon Hamm: the uncredited voice of Hank Ackerley, the man who calls Colin Firth's character at the start of the film.
Ceremony – 2010
Fun fact about it: Steven Spielberg decided to offer Lee Pace the part of Fernando Wood in 'Lincoln', after seeing his performance in this film.
Lincoln – 2012
Fun fact about it: Daniel Day-Lewis is the first of two actors to win an acting Oscar for a movie directed by Steven Spielberg. The other winner is Mark Rylance for Bridge of Spies (2015).
The Hobbit: An Unexpected Journey – 2012
Fun fact about it: David Tennant was rumored to be playing Thranduil, before Lee Pace was cast.
Guardians of the Galaxy Vol. 1 – 2014
Fun fact about it: This is the second film to feature Vin Diesel and Dave Bautista in starring roles together. The first was Riddick (2013).
The Program – 2015
Fun fact about it: In an interview with The Guardian, Ben Foster admitted to taking performance-enhancing drugs under medical supervision to prepare for the role.
The Book Of Henry – 2017
Fun fact about it: In an interview with Chris Stuckmann, Colin Trevorrow stated the screenplay was twenty years old.
Pushing Daisies (2007-2009)
Fun fact about it: Two of the central actors, Lee Pace and Kristin Chenoweth, hail from Oklahoma.
Halt and Catch Fire (2014- 2017)
Fun fact about it: In an interview for The Guardian, Lee Pace references Steve Jobs, Patrick Bateman and Don Draper as influences for his portrayal of character Joe Macmillan.