The Old Man and the Gun: loving Robert Redford one generation at a time
The first trailer for The Old Man and the Gun was officially released yesterday. The David Lowery directed movie marks the return of Casey Affleck (after last year's backlash over sexual harassment) to the big screen, and it also marks the final acting performance of the screen legend Robert Redford.
The veteran actor who will turn 82 this year, mentioned numerous times before that The Old Man and the Gun will be the last movie in which he will be acting, and i'm a bit sad about that. Rationally, i knew that the retirement day for Redford will come eventually but, i still feel sad about it. "The Old Man and the Gun" stars Redford in the true story of Forrest Tucker, who escaped prison at age 70 and went on an unprecedented string of heists.The casting of Affleck is no-brainer, since he's Lowery's favorite actor/collaborator and i'm also interested to find out how Sissy Spacek blends in the movie and with Redford's charisma and effortless charm.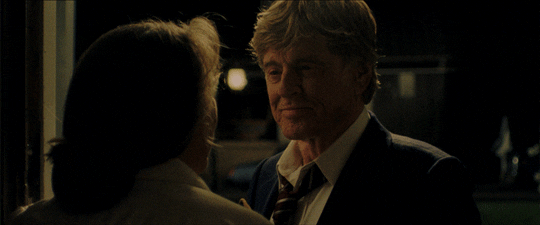 But this movie will be a bitter sweet moment for me. You see… To say that i'm a Robert Redford fan would be an understatement. I'm an enormous Robert Redford fan. In fact i'm a second generation of Robert Redford fan in my family. My mom is the main culprit for my Robert Redford appreciation, and that love has been been going strong for 3 decades (in my case) and 5 decades (in hers). Look… What for our generation was Leo mania, for hers was Robert Redford (and in some cases Paul Newman) mania.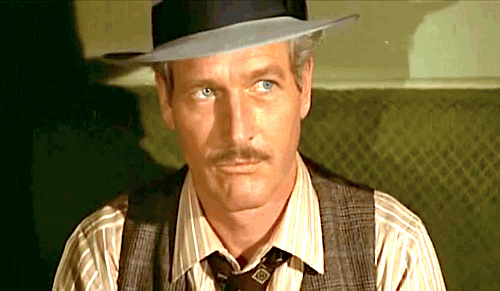 My mom grew up admiring Redford and practically saw every god damn movie with him for about 56890 times. And then i came along. Her first born, and a film fanatic from an early age. So, for as long as i can remember, my mom and i would end the day with a great movie, popcorn and some soft drink. Back then when we didn't have cable, Netflix and so on… we relied on what was available on TV (and at the movies) and that was our thing. I can't tell you how many times I've seen his movies. And not just his most known or most recent work. Oh, no.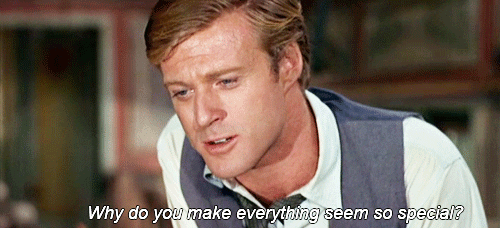 I have memories of watching Inside Daisy Clover and This Property Is Condemned form the early 60's with my mom, and they really helped me understand the 60's era of film-making. I've even seen the Nothing In The Dark 1962 episode from Twilight Zone with Redford. Yeah… And it's hard to pick a favorite movie with him, let me tell you that. I have a favorites in every era, starting from the 60's but you simply can't chose a favorite Robert Redford film.
My mom can't either to this day, and she's 63 years old. And to this very day, whenever i see a film starring Redford i make sure to call my mom and share some memories about that movie. I showed her the trailer for The Old Man And The Gun yesterday and she had this big goofy smile on her face. She still adores him like she did when she was my age. She transferred the love for that man to me, and i'm eternally grateful for the fact that Redford is admired for 2 generations in a row in our family.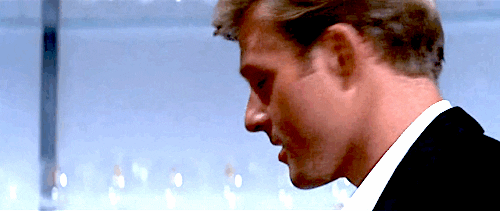 But for me, a 31 year old millennial, Robert Redford represents style and quality like no other. Sure he may be in his early 80's but there is more to him than the remains of a different era in Hollywood. I applaud him for not having any work done on his face, and he's still, sharp, witty and god damn gorgeous. I mean, Chris Evans sells a lot of tickets, but a big chunk of what made Winter Solder great and timeless was the fact was Redford was there in the cast. I mean even Samuel L. Jackson acknowledged that in one interview. Redford brought back that 70's spy thriller feel in the movie, and it was fantastic addition to the already great movie.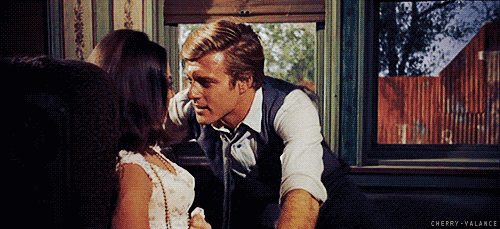 And when i say style…. I do mean style. Look at that old charmer, smiling politely and flirting with the audience. Yup. He's still got it, even now at the age of 81, but just like the small group of leading men of his era, he had the talent besides the looks. Sure he was gorgeous blond god back in the 70's and early 80's but he also could act. I feel that Redford had to prove him self even more in order to get the recognition and respect that he deserves. He's an incredible director too, and i just can't wait for his next directorial effort.
I'm saddened that The Old Man and the Gun will be his last movie, but i'd very much like for it to be the swan song that he deserves. I truly hope that he will blow our minds with The Old Man and the Gun, just like he was doing it for the past 50 something years.