The Marvelous Mrs. Brosnahan
You know this lady. I bet you've seen her before yesterday's Golden Globe awards, but you're not quite shore where….Hmmmmm…. a little TV show like House of Cards rings any bells?
Well, Rachel Brosnahan is her name and The Marvelous Mrs. Maisel is her TV series. Rachel won her first Golden Globe award in the best actress in comedy/musical series, and she's simply extraordinary. I've also became hooked on this show, and the addiction is not going away soon. Seriously. The Marvelous Mrs. Maisel is one funny, TV series filled with great actors, great humor, period drama costumes, set pieces and brilliant writing.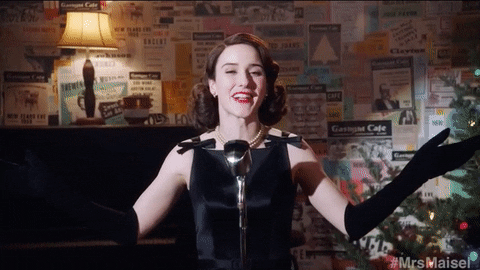 She plays Miriam "Midge" Maisel in The Marvelous Mrs. Brosnahan. A Jewish housewife living in New York City in 1958. Her husband Joel will leave her (and the children) in the pilot episode, and after a drunken impromptu stand up at the local bar, she will not just attract the attention of Susie (Alex Borstein), a comedy club employee, but she will find herself a new passion/profession in life.
But let me present Miss Brosnahan. Not not MRS as the title subjects. The 27 year old actress is a steady presence on film since starring in her 2009 screen debut The Unborn, and since starring in the short lived medical drama Mercy the very next year.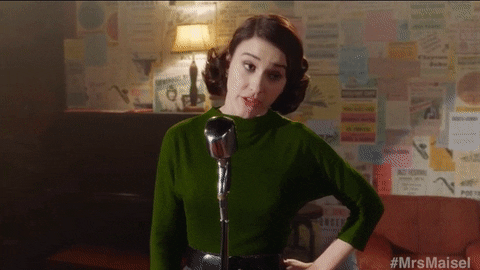 She was part of an acclaimed movies like Louder Than Bombs and James White oh and in historic crime movies like Patriots Day opposite Mark Wahlberg.
So… about Rachel Brosnahan's awesome projects leading up to The Marvelous Mrs. Maisel.
I'm Obsessed with You (But You've Got to Leave Me Alone) (2014)
Director: Jon Goracy
Stars: Rachel Brosnahan, Jason Ralph, Manish Dayal…
Fun fact about the movie: The film was based on an off-Broadway play, "IMPROVed", written by Genevieve Adams. He developed the play from her Dartmouth College senior thesis. Adams created a Kickstarter campaign to raise funds for the production of a feature film based on the play.
Louder Than Bombs (2015)
Director: Joachim Trier
Stars: Jesse Eisenberg, Gabriel Byrne, Isabelle Huppert…
Fun fact about the movie: Conrad and Jonah watch in the computer a scene from an old movie where his father Gene appeared as actor. This scene is for real and it belongs to the movie Hello Again (1987), starred by Shelley Long and Gabriel Byrne, who plays Gene in this movie.
James White (2015)
Director: Josh Mond
Stars: Christopher Abbott, Cynthia Nixon, Scott Mescudi…
Fun fact about the movie: Cynthia Nixon and Ron Livingston previously appeared together on HBO's "Sex and the City." Christopher Abbott previously appeared on HBO's "Girls," the show many consider to be the millennial version of "Sex and the City."
The Finest Hours (2016)
Director: Craig Gillespie
Stars: Chris Pine, Casey Affleck, Ben Foster…
Fun fact about the movie: Both Chris Pine and Eric Bana also starred in Star Trek (2009). Chris plays Captain Kirk, the main hero; Eric plays Nero, the main villain.
Patriots Day (2016)
Director: Peter Berg
Stars: Mark Wahlberg, Michelle Monaghan, J.K. Simmons…
Fun fact about the movie: Mark Wahlberg is an actual native of Boston. He was born in the Boston neighborhood of Dorchester.
House of Cards (2013–15)
Fun fact about the series: Kate Mara was told from the beginning that Zoe was going to die eventually, but to keep the secrecy before the second season premiere, Mara couldn't tell anyone that she wasn't part of the show anymore, so she would lie when someone asked how was the shooting going.