The Hollywood obsession with Sharon Tate is not slowing down
What is it with her? Why oh why… almost 50 years after Sharon Tate's death, she's still fascinating the Hollywood filmmakers? You've probably heard the news. Kate Bosworth will be playing Sharon Tate in the upcoming biopic called Tate. The movie even got the blessing from Sharon's sister Debra Tate but it's one of the many films about her death that, either already have been made or are in the process of getting made.
Bosworth will be more than a decade older than Sharon at the time of death, but I can't help but wonder why this sudden fascination about her untimely death? Well… If you think about it… It's not sudden.
Yes the Manson murders have been portrayed sufficiently in the media, in the movies and on TV, but Sharon's story has been also portrayed sufficiently. Maybe not nearly as much as the bad guy in this whole tragic story, but over the years she had the opportunity to shine on various places.
Tate was portrayed by actress Katie Cassidy in the 2016 horror film Wolves at the Door, loosely based on the Manson Family's murders, and In 2017 Rachel Roberts portrayed Sharon in the seventh season of American Horror Story: Cult.
You may know that Quentin Tarantino is prepping a movie about this event with Brad Pit and Leonardo Dicaprio in the lead roles and apparently Margot Robbie is in talks to portray Tate on screen. Oh and the film director Daniel Farrands was confirmed to be working on an adaptation titled The Haunting of Sharon Tate, with Hilary Duff playing the titular character.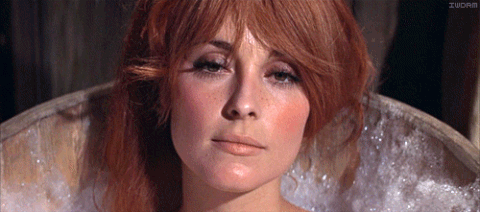 That's a lot of Sharon Tate and a hell of a blond actresses on demand. But really. Why is still Sharon Tate (dare I say it) still fascinating? Well… I think it's has to do with trends and demands and the current climate that has be raging since the Weinstein scandal.
Let me explain. Every couple of years…. another decade from the past will become a hit to bring back and portray on screen. In the last couple of years it was the 80's and now… apparently are the 60's and 90's.
The blockbusters like X-Men – Dark Phoenix and Captain Marvell will focus on the 90's while the Oscars chasers will focus on the 60's and the Sharon Tate portrayal on screen. Hollywood loves a good biopic and this is exceptionally sad story that not that many people still know about.
But let's not forget… This is a story about brutally murdered young and pregnant woman, oh and a woman who was married to one of the most influential and talented directors. Roman Polanski.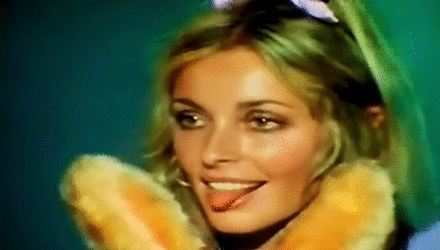 She was just 26 at the time of her death, and at the beginning of a promising career. So, don't expect the Hollywood obsession with Sharon Tate to slow down any time soon. After this year's Academy Awards, the smart producers and filmmakers finally got it in their head that you don't need 150 million dollars to make an Oscar worthy film, and I think they will be applying what they've learned way more in 2019.