The 3 Sally Hawkins performances that made Guillermo del Toro go… AHA!
If you're following the awards circuit, you've probably heard of or even laid eyes on these two people. Guillermo del Toro and Sally Hawkins.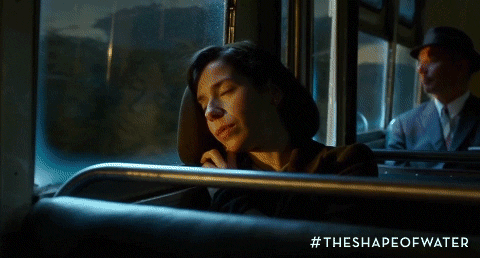 Well they're both Academy Award nominees (both for The Shape of Water) but the Mexican director finally revealed what prompted him to cast the English actress in his latest movie, and to white the movie in the first place. According to the latest talk that Del Toro had with Little White Lies, it was Sally Hawkins. He did cast her after seeing Sally in 3 different projects.
The BBC produced miniseries Fingersmith, in the Mike Leigh's Happy-Go-Lucky and in Richard Ayoade's 'Submarine. It's safe to assume that he was a fan of her even before The Shape of water, but I loved how he loved the performances that she gave even in a relatively unknown (but awesome) film like Submarine. She also plays a supporting character there, but that didn't stopped her from being brilliant am i right?.
If you ask me, brilliant and noteworthy performances of Sally Hawkings can be also found in Never let me go, An Education, Jane Eyre and in Maudie, but i digress.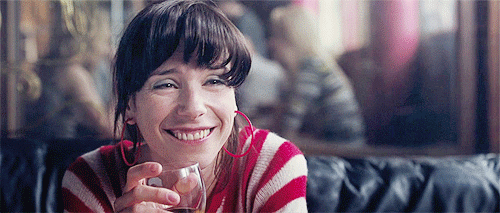 So… About the big three that Guillermo was talking about? Scroll down please.
Fingersmith (2005)
Stars: Elaine Cassidy, Sally Hawkins, Imelda Staunton
Fun fact about the miniseries: Sally Hawkins, who plays Sue Trinder, also appeared as a maid in the earlier adaptation of another Sarah Waters' books Tipping the Velvet (2002).
Happy-Go-Lucky (2008)
Director: Mike Leigh
Stars: Sally Hawkins, Alexis Zegerman, Samuel Roukin…
Fun fact about the movie: The role of Poppy was written specifically for Sally Hawkins.
Submarine (2010)
Director: Richard Ayoade
Fun fact about the movie: Each of the main characters has a colour which can be seen in their clothes and possessions. Oliver is blue, Jordana is red, Jill is yellow, Lloyd is brown and Graham is black. As Oliver gets to know Jordana more and more red sneaks into his palette.