Thanks For The Movies Chris!
Well, you've probably heard the news. Chris Evans whapped the filming of Avengers 4, and with a brief but poignant Twitter message to his fans said goodbye to the character of Captain America.
Months prior, he even mentioned that his contract obligation expires at the end of Avengers 4, and that he'll be likely to hang up his shield. He'll be playing Steve Rogers no more, and I frankly feel as emotional as he probably feels right now.
Officially wrapped on Avengers 4. It was an emotional day to say the least. Playing this role over the last 8 years has been an honor. To everyone in front of the camera, behind the camera, and in the audience, thank you for the memories! Eternally grateful.

— Chris Evans (@ChrisEvans) October 4, 2018
His Twitter message felt more like an eulogy than a informative piece of news, but it's to be expected. He honored the role as it should even with his goodbye Tweet, because he knows that that character is bigger than him, and probably always will be bigger than him. He didn't just played one character for 8 years. He played an American legend. A character that's so American he was basically bursting at the seams with patriotism. And he transferred that patriotism in to the audience without looking pushy and revolting to the rest of the word.
And what I loved most about Chris's portrayal is the mix of infectious naiveté and the devilish charm that he brought to the character. He was most vulnerable when he didn't trust something or someone, regardless if it's the government that he needed to protect or even the Black Widow.

Captain America: The First Avenger came out in an year in which we all saw the full potential of Chris Evans's acting abilities. Sure there were some good and even decent movies before, but Puncure changed so many things. Puncture proved that he's not just a pretty face, and there is hidden dept of character and talent underneath that pretty face. And although Captain America: The First Avenger was a decent start to the franchise, for me the best Captain America movie to this day will remain Captain America: The Winter Soldier.
I don't really need to elaborate in detail how amazing and dedicated Chris was in that movie. Seriously. Captain America: The Winter Soldier is to me a near perfect master piece that is just amplified by his amazing performance. Sure Sebastian Stan is brilliant too, but Chris was something else here.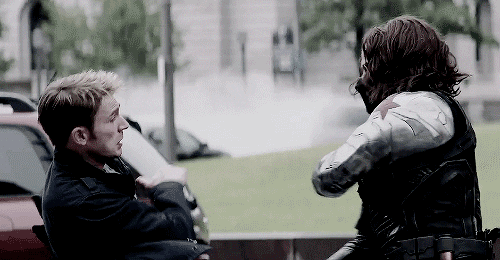 I liked him in his retro costume in First Avenger and a looove him with facial hair in Avengers Infinity War. And if by some change, about 10 years from now, Marvel decides to make a reboot of Captain America, the guy who'll be playing cap will have some big shoes to fill. It's not easy reaching the Chris Evans highs of being Steve Rogers, that's for sure.
And as for Chris? Well, don't feel too sorry for him for saying goodbye to the role of Cap. Yeah, he spent 8 years playing the role of Steve Rogers in 6 different movies (the 7th is hitting theaters in 2019), but he's go so much going on outside the MCU.
The biopic The Red Sea Diving Resort is awaiting release this year, he'll be starring in Neill Blomkamp's Greenland movie and will be starring in the TV series Defending Jacob. Trust me Chris will be a busy man in the time to come.
So, thanks for the memories Chris and for the movies too. And good luck with you career.