Taika Waititi: The Go-To Guy For Everything!
You've probably heard the news. The newly minted Academy Award winner, Taika Waititi will be directing and co-writing a new Star Wars movie. That's right the Kiwi director will be dipping his toes in the Star Wars cinematic universe, thus doubling his Disney involvement. Nice!
The announced Star Wars movie is scheduled to be released in 2024, according to IMDB, but this latest appointment actually begs the question. How on earth did Taika Waititi become the go-to guy for everything?
No, not just Disney's go-to guy, but Hollywood's go-to guy for everything.
Because, if you take a look at his IMDB resume, you'll find plenty of cool projects that are either in development or waiting for release. And I do mean plenty! Yes, I know that the Coronavirus pandemic messed a lot of things for the studio's movie releases. However, there's no denying that Taika Waititi will be employed for a long long time. Coronavirus or not.
Next Goal Wins – the biopic with Michael Fassbender in the lead role is currently in post-production, while Thor: Love and Thunder is currently in pre-production. Again, according to IMDB.
And aside from those 2 movies, there's the announced Star Wars movie, the announced Flash Gordon movie. Oh, and don't forget the horror/comedy We're Wolves that Taika will be writing with his collaborator Jermaine Clement.
And speaking of his acting… He's scheduled to appear (as an actor) in Thor: Love and Thunder, the Marvel series What If…? in Ryan Reynolds's comedy movie Free Guy, in episodes of The Mandalorian and of course in DC's sequel – The Suicide Squad.
Talk about a triple threat man! There's no denying that Taika Waititi is a talented artist, but then again plenty of others are in Hollywood as well. What makes him so special that he became the go-to guy for everything in a short amount of time?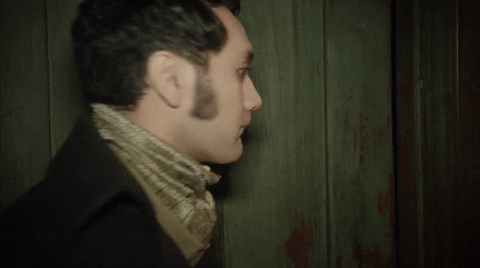 Well, it's not that short amount of time. If you pay attention to his career, he became an instant hit in Hollywood thanks to the massive success of What We Do In The Shadows. The horror documentary put him on the map and opened a lot of doors in Hollywood.
But the thing is… Yes, What We Do In The Shadows made him a household name, I agree on that. But his acclaim, talent, and quirky sense of humor became evident much sooner. He even was nominated for an Oscar in 2005. That's right. He received an Oscar nod in the Best Short Film, Live Action category (which he shared with Ainsley Gardiner). Taika lost, but it was enough for Hollywood to take notice of his talent. Just two short years after that he directed his first feature-length movie, Eagle vs Shark.
But it took another 5 years to get him noticed by Marvel. And when he did get noticed, Marvel knew that they something good in their hands.
And that's all good. That's swell. However, I harbor a different opinion on his success. I honestly feel that Marvel really loved his sense of humor, more than anything else. Sure, he's a talented director, but the humor is what they needed. And boy what a humor it is. Thor Ragnarok was bursting with his quirky style and infectious humor. That's what made the movie works as good as it did. Add to that the cool nod to the '80s in terms of style and you've got yourself a winning combo. Ragnarok was different. It was sleek, it was funny and it didn't take itself too seriously. Much like Taika itself, I think.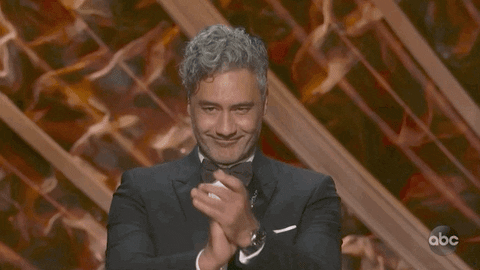 His versatility is fantastic, but I think his sense of humor is the key to his success. I mean… The man played the wacky and incompetent Adolf Hitler in Jojo Rabbit. Did I mention that Taika is Jewish?
So, in the end… The humor and the unique blend of quirk and serious topics were the winning formula in him becoming a go-to guy in Hollywood. What was once Mel Brooks, now is Taika Waititi. Breaking the rules and getting us laughing in the process.