Sorry, but Judy Davis is the ultimate Judy Garland
You've probably seen the photo. Renee Zellweger dressed as Judy Garland. Yup. The Academy Award winner will be playing the screen legend in the upcoming biopic called Judy. Set in 1968, the film will depict Garland in the several sold out concerts in London, just 1 year before her untimely death. Rufus Sewell, Michael Gambon, Finn Wittrock, Bella Ramsey will be appearing in supporting roles, and can hardly wait for this movie to come out to be honest.
Why? Well, for one I'm a fan of Renee's talent and I think she's great, contrary to the popular opinion. But furthermore I'm a huuuuge fan of Judy Garland. Frankly my mom made me a fan, since she's been in love with her all of her life. She's seen almost every Judy movie, she had many of her albums, especially "Live" at the London Palladium and she adores Liza too. Yup. She really does.
But her fascination with Judy transferred on me, and she is the reason I write this post. Well… A very exceptionally made mini-series about Judy that I think it's probably one of the finest works of television ever made. I'm talking about Life with Judy Garland: Me and My Shadows of course.
17 years before Judy there was Life with Judy Garland: Me and My Shadows, 2- part miniseries that aired back in 2011 on ABC. It was based on the 1998 book Me and My Shadows: A Family Memoir written by Lorna Luft, and had Judy Davis in the role of older Judy Garland and Tammy Blanchard in the younger version.
Why was this version so spectacular? Well not only it had these talented ladies playing Judy to the point it was outstanding and breathtaking, the miniseries had Victor Garber, Hugh Laurie, Alison Pill, and John Benjamin Hickey in supporting roles.
Directed by Robert Allan Ackerman, Judy Garland: Me and My Shadows depicted the life of Judy since her toddler days to her untimely death at the age of just 47. Every high and low form her personal life and career was there. The drug addiction, the affairs, the unforgettable roles and even more unforgettable movies… everything was in the miniseries and so much more.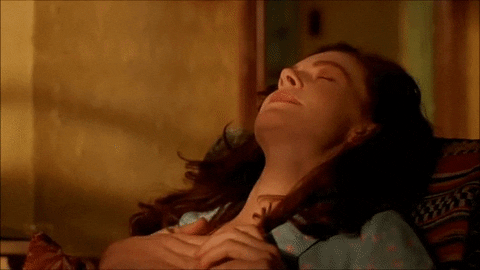 Do I really need to tell you how good was Miss Davis in this role? No, not really. Do me a favor and see it for yourself. She won a Golden Globe for Best Performance by an Actress in a Miniseries or a Motion Picture Made for Television, while Tammy and the miniseries were nominated.
Judy Davis is my ultimate Judy Garland. Renee will have so big shoes to fill in, in order to give this role the justice and respect it needs, but again these are different project. Judy is a feature film that depicts just a couple of months from the life of Judy Garland, while with Judy Garland: Me and My Shadows was an extensive 2 episode miniseries that chronicled her entire life and career in tiniest detail.
But i can't wait for Judy either.