Some of my favorite football movies all time
All right now. The World cup in Russia has just begun, and it's going to be a fun month for all the football fans out there. For those of you reading this post from North America, yeah I'm talking about soccer.
But like I've mentioned… World Cup has begun and although my favorite team, Italy is not participating, I'm still going to watch almost every single one of the games. A second favorite team of mine is Germany, followed by Portugal. But here's a kicker. I'm planning a future with a man who doesn't watch football, nor does anyone in his family. I guess, my sister's curse had taken effect.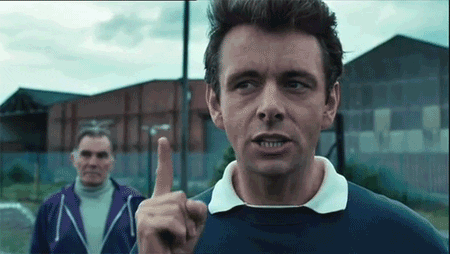 Before I move in with Martin, my dad and I would be watching football nonstop (you can say I'm the son he never had) and thus leaving very little room for anyone else to watch what they want. So my sister was always suffering with our remote control co-op and she basically put a curse on my as…
My you find a husband who doesn't watch football, to know how it feels. And I have. And it sucks.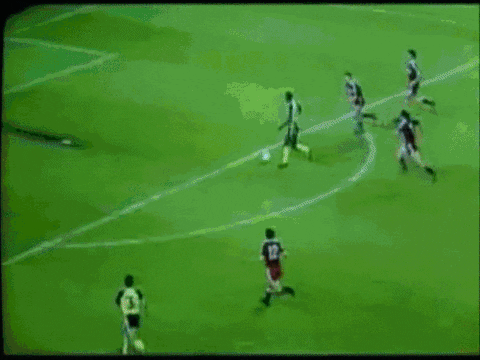 But besides watching football this month, how about watching a football inspired movie? You know… For fun in between the games, and if you don't particularly like watching the games. Well, if you do decide to watch some great movies with this awesome game, here are some of my favorites.
Bend It Like Beckham (2002)
Loving football when it's not expected of you. Story of my life. I've never played football, but I did and I still do watch a shit ton of football. And from time to time I'd get snarky remarks from my mom, my sister, and even from some of my friends. Bend it like Beckham was my (similar) experience transformed on the big screen, but with Jonathan Rhys Myers in the picture.
Fun fact about the movie: Though their characters are roughly the same age, in reality, there is a ten-year age gap between Parminder Nagra (born 1975) and Keira Knightley (born 1985).
Goal! The Dream Begins (2005)
Goal! The Dream Begins is almost every footballer origin story, but in today's age it's also a great immigrant/ rags to riches story. Santiago Munez is given a chance at professional football, after being spotted by a scout who has ties with Newcastle United. You can see the clashing cultures of the football couture in USA and England, and one of my favorite actors Stephen Dilane is in it.
Fun fact about the movie: Michael Winterbottom was the original director of the film. Production had actually begun when he left the project because the producers demanded the script to be finished prior to commencing principal photography.
The Damned United (2009)
Two words. Brian Clough. Right before Tom Hopper became this Academy Award winning infant terrible, he made The Damned united. In fact this movie was released one year before The King Speech. The Damned United follows the 44 day tenure of Brian Clough as a Leeds United manager and it has Michael Sheen in it.
Fun fact about the movie: According to published reports, Kenneth Branagh was considered for the role of Don Revie.
Fever Pitch (1997)
Fever Pitch is a great movie on what it means to be a football fan. And especially Arsenal football fan. Years later it was turned into a baseball remake with Drew Barrimore, which sucked big time, but the 1997 movie with Colin Firth remains a classic to this very day.
Fun fact about the movie: Colin Firth and Mark Strong also appear in Tinker Tailor Soldier Spy (2011), Kingsman: The Secret Service (2014) and Kingsman: The Golden Circle (2017).
United (2011)
United is based on the true story of Manchester United's legendary "Busby Babes", the youngest side ever to win the Football League and the 1958 Munich Air Crash that claimed eight of the their number. The film draws on first-hand interviews with the survivors and their families to tell the inspirational story of a team and community overcoming terrible tragedy. David Tennant, Jack O'Connell, Sam Claflin, Dougray Scott are in it and it's heartbreaking as you can imagine.
Fun fact about the movie: The scene where Bobby Charlton learns which players have died in the plane crash when a German fellow patient reads out the names from a newspaper and then says "dead" is closely based on real events. The writers based the scene on various interviews in which Bobby Charlton talked about this moment.
Victory (1981)
Sylvester Stallone playing football in a John Huston directed movie. That's pretty much the selling point of this movie. Oh and that Michael Caine is in it too. It's a forgotten gem of a movie, and I plan on watching it once more this weekend.
Fun fact about the movie: Reportedly, Sylvester Stallone insisted that his character score the game-winning goal in the film, as he felt he was the biggest star in the film. The non-American crew was finally able to convince him of the absurdity of the goalkeeper scoring the winning goal, and the penalty shot was specifically written to placate his ego.