Sandra Oh: Hollywood's Most Reliable Person
You probably know her as Christina Yang. Or from recently, as Eve Polastri. Yes. She's the queen on TV and for more than a decade Hollywood's person. You know… Someone who's reliable, dependable to elevate a movie or at very least a scene, and the person who always stands out from the crowd.
You remember how she was Meredith Grey's person in Grey's Anatomy? Well, she's been Hollywood's person for more than 2 decades. It's unfortunate that she got her first TV leading role now (well last year) because she's been a steady and admirable presence in Hollywood for so long. I know, i know… She's known to have a leading role (or two) in film projects (Double Happiness is my personal favorite), but you just can't deny that she's been the queen of supporting roles. She's been known to star in more than 50 films, but the majority of those roles have been in minor supporting roles.
Don't get me wrong. I love Sandra in pretty much everything and i'll watch a movie oh hers even if she's there for less than 5 minutes. And sometimes that's have been the case. She was amazing in Sideways but also in the brilliant Hard Candy. I loved her as the pot smoking and greaving mom in Rabbit Hole, and she just stole the show in Under The Tuscan Sun.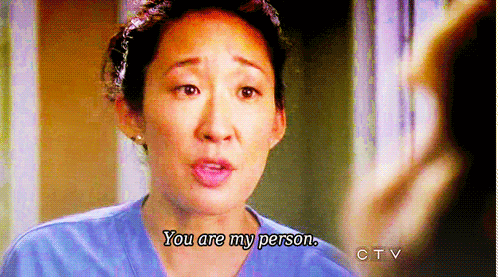 But what is about her that makes her stellar even in supporting roles? Well, it can't be just her unusual yet beautiful face. No. If you've seen her performances, you've probably noticed that she has a unique gift for drama and comedy at the same time. And she can play analytical/devoid of emotion characters just as well as those who are bursting with emotions.
I personally loved Christina's sarcastic, wise-cracking badass scenes in Grey's Anatomy just as much as the vulnerable, emotional and heartbreaking ones. Why? Because she was amazing in both. You see, not that many fellow colleagues in the TV show could pull those 2 things together. But Sandra did.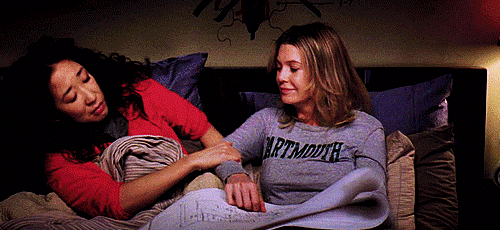 So, for a good reason The Hollywood Foreign Press Association chose her and Andy Samberg to host the 2019 Golden Globe Awards ceremony, and frankly, I can't wait for January 7th to come sooner.
And while I'm at it… Let me present some of my Sandra's personal favorite supporting performances on film.
The Princess Diaries (2001)
Under the Tuscan Sun (2003)
Sideways (2004)
Hard Candy (2005)
Rabbit Hole (2010)