Ryan Gosling's essential movies
Ryan Gosling is on a hot successful streak career wise. I mean… just take a look at his career in the past couple of years, and you'll get the grasp of what I'm talking about.
The Big Short was his only 2015 release, but it was nominated for 5 Academy Awards, winning one for best original screenplay, and as expected was fantastic in it. Acting among talents like Steve Carell, Christian Bale, Brad Pitt, Gosling would be intimidating for some, but was fun and awesome for Ryan even with his bad hairdo (more like hair don't) in the movie. But actually… last year was his BIG year.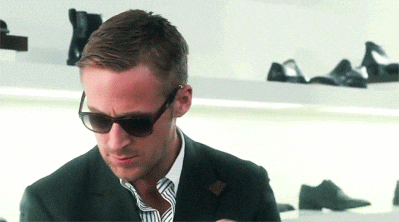 Last year, The Nice Guys first came to our lives, and then La La Land. Let me address The Nice Guys first. If you by any chance haven't seen Shane Black's buddy action-comedy movie, do it! Immediately! It's one of the best and yet underrated movies of the past decade, and Gosling is pretty sharp in there. Like never before, his true gift for comedy (and here for physical comedy) shines through and makes the movie a joy to watch.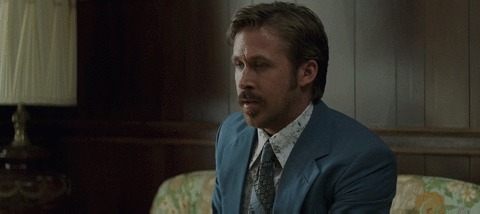 And maybe the main culprit for all that ignoring and understating of The Nice Guys is due to the fact that several months later La La Land was introduced and the rest is history.
Damien Chazelle's musical earned more than 400 million dollars at the Box office, received 14 nominations at the 89th Academy Awards and also won Gosling his second acting Oscar nomination.
Which leads us to present time… It's early Autumn and the Canadian actor has some great things to show us again. This past weekend, Ryan hosted SNL for the second time in his career, and this week he will be presenting one of the most anticipated movies of the year.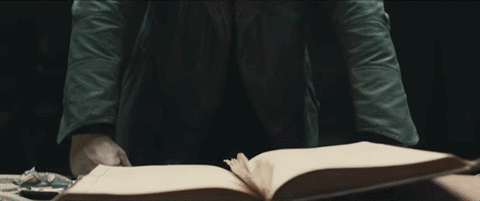 Blade Runner 2049. Yup… The movie that was more than 10 years in the making and 35 in anticipating is finally released this week. I'll be seeing it on Friday, and you can expect my honest review the following day.
But while we wait for Blade Runner 2049 to open, let's take a brief look at Ryan Gosling's best movies. Shall we?
Remember the Titans (2000)
Director: Boaz Yakin
Stars: Denzel Washington, Will Patton, Wood Harris…
Fun fact about the movie: The state championship game was played at 12 o'clock noon on Saturday, not at night as portrayed in the movie.
The Believer (2001)
Director: Henry Bean
Stars: Ryan Gosling, Summer Phoenix, Peter Meadows…
Fun fact about the movie: Due to the film's low budget, the crew could not afford permits and many scenes had to be shot quickly.
The Notebook (2004)
Director: Nick Cassavetes
Stars: Ryan Gosling, Gena Rowlands, James Garner, Rachel McAdams…
Fun fact about the movie: Ryan Gosling prepared for his role by living in Charleston, South Carolina before filming began. For two months, he rowed the Ashley River every morning and built furniture during the day.
Half Nelson (2006)
Director: Ryan Fleck
Stars: Ryan Gosling, Anthony Mackie, Shareeka Epps…
Fun fact about the movie: The film's title "Half Nelson" refers to a wrestling hold in which one arm is passed under the opponent's arm from behind to the back of the neck.
Fracture (2007)
Director: Gregory Hoblit
Stars: Anthony Hopkins, Ryan Gosling, David Strathairn…
Fun fact about the movie: The film's house, is later used in Scream: The TV Series (2015), as Nina's house.
Lars and the Real Girl (2007)
Director: Craig Gillespie
Stars: Ryan Gosling, Emily Mortimer, Paul Schneider…
Fun fact about the movie: To help Ryan Gosling stay in character, the real doll was treated like an actual person, as is done by the characters in the movie. She was dressed privately in her own trailer and was only present for scenes that she was in.
Blue Valentine (2010)
Director: Derek Cianfrance
Stars: Ryan Gosling, Michelle Williams, John Doman…
Fun fact about the movie: The inspiration for the film was the divorce of Derek Cianfrance's parents when he was 20. He was so devastated that he wanted to do a film that would help him figure out how a relationship began and ended.
Crazy, Stupid, Love (2011)
Directors: Glenn Ficarra, John Requa
Stars: Steve Carell, Ryan Gosling, Julianne Moore…
Fun fact about the movie: Steve Carell has said that he hates the title of the film, stating that he couldn't imagine a group of college guys saying, "Five tickets to Crazy, Stupid, Love. please." One of the working titles Carell preferred was "The Wingman," which he felt was a boring title but more accurately described the film's plot.
Drive (2011)
Director: Nicolas Winding Refn
Stars: Ryan Gosling, Carey Mulligan, Bryan Cranston
Fun fact about the movie: Despite the driving storyline, director Nicolas Winding Refn does not have any interest in cars. He doesn't hold a driving license and has failed his driving test 8 times.
The Ides of March (2011)
Director: George Clooney
Stars: Paul Giamatti, George Clooney, Philip Seymour Hoffman, Ryan Gosling…
Fun fact about the movie: George Clooney grew up in the greater Cincinnati area where the movie was filmed.
The Place Beyond the Pines (2012)
Director: Derek Cianfrance
Stars: Ryan Gosling, Bradley Cooper, Eva Mendes…
Fun fact about the movie: According to Ryan Gosling, all his bank robbery scenes were done in one take.
The Big Short (2015)
Director: Adam McKay
Stars: Christian Bale, Steve Carell, Ryan Gosling…
Fun fact about the movie: This was Ryan Gosling's first appearance in a film after announcing his "break" from acting in March 2013.
The Nice Guys (2016)
Director: Shane Black
Stars: Russell Crowe, Ryan Gosling, Angourie Rice…
Fun fact about the movie: First reunion of Russell Crowe and Kim Basinger since L.A. Confidential (1997) and also second time that Crowe and Ty Simpkins are together in a movie, the first being The Next Three Days (2010).
La La Land (2016)
Director: Damien Chazelle
Stars: Ryan Gosling, Emma Stone, Rosemarie DeWitt…
Fun fact about the movie: Mia's canary-yellow dress was originally used as a stand-by for dance rehearsals, but Emma Stone admired it so much that she was allowed to wear it on film.
Blade Runner 2049 (2017)
Director: Denis Villeneuve
Stars: Harrison Ford, Ryan Gosling, Ana de Armas…
Fun fact about the movie: Ryan Gosling turned down the role of The Joker in Suicide Squad (2016). Costar Jared Leto was cast instead.