Robert Redford Is Long Overdue Of An Oscar
Let me be clear on this. I'm fully aware that Robert Redford is already an Oscar winner. Back in 1981, he won a Best director Oscar (for Ordinary People) and he even has a Honorary Academy Award. I'm fully aware of that.
But the Hollywood veteran, despite being a staple in modern cinema for the past 60 years and being one of the best actors EVER, hasn't won a Best actor Oscar yet. He's been previously nominated for an Academy Award once, and that was more than 40 years ago.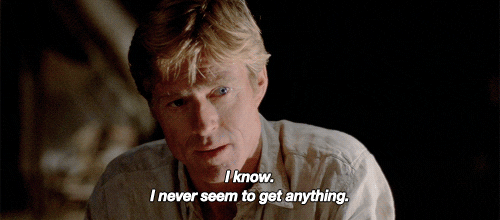 44 years to be precise. Yes, Redford's first and only Academy Award nomination was in 1974 for best leading actor for The Sting. And that's it. Back in 2014 he was basically robbed of another nomination for the drama All Is Lost, but I have a feeling that all of that will change in 2019.
He recently announced his retirement from acting, and his last movie as an actor (The Old Man And The Gun) I generating Oscar buzz right now. David Lowery's crime comedy film has Redford in the lead role, and the man himself is getting praise for his last performance on the big screen. Yes, his acting in The Old Man And The Gun is lauded as his career's best, and it's already considered as his "Swan-Song".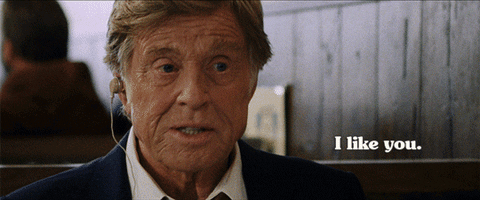 So, is it early to say that he's a shoo-in as the next Best Actor award at the 2019 Oscar ceremony? Yes, but it's not unlikely. Sure he'll got some major competition form much younger fellas (Ryan Gosling, Steve Carell, Rami Malek and Bradley Cooper first come to mind), but why not make his retirement all that special?
He's long overdue of an Oscar for acting and The Academy knows it. Besides, The Old Man And The Gun is based on the true-life story of Forrest Tucker, a career criminal and prison escape artist, let's not forget that he's in good company there. Casey Affleck, Sissy Spacek and Keith Carradine are all Oscar winners like Redford, and I for one can't wait to see it.
And if you're thinking that his Oscar nomination (and eventual Oscar win) will be solely based on sympathy and obligation to the veteran that hasn't won an Oscar for acting, you're mistaken. Sure, some of the lobbyists and spin doctors promoting this film and the Awards campaign might spin it that way for the media, but it's far from the truth.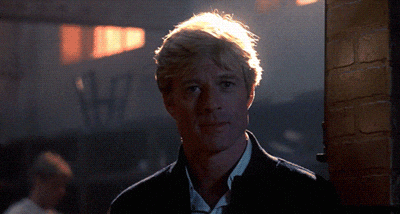 The film had its first public screening in Toronto on Monday, and it was Robert Redford that got a standing ovation for his performance. Yeah, apparently it was that good. So, don't be surprised if you see Robert Redford walking down on the stage to collect his long overdue Oscar for Best actor. It's going to be much deserved.