RIP Luke Perry
Almost every decade has its own TV heartthrobs.
Back in the 70's it was David Cassidy, the 80's were all about Jude Nelson and John Stamos. The 90's had Luke Perry.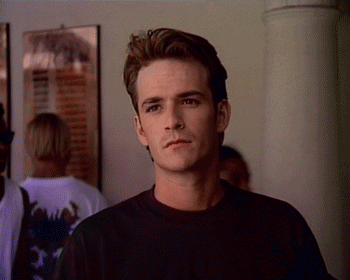 In fact if you type 90's TV heartthrobs on your Google search bar, the first name that will be listed is the name of Luke Perry. I'm not kidding. Check it out for yourself if you don't believe me.
Luke Perry died today at the age of 52, and I'm heartbroken.
But just like with so many girls that grew up in the 90's he was also mine heartthrob. He was Oliver Pike in Buffy the Vampire Slayer, he was Chris Anderson in Normal Life and most of all he was Dylan McKay in Beverly Hills, 90210. The ultimate bad boy, the moody sullen but oh so hot TV character that every girl in my class swooned on.
He was devilishly charming, with a whispery voice and had a shady corrupt family. Oh and that hair. That hair was something else. One might say that he was the Generation X's wet dream but he was precisely that to us Millennials too. He was effortlessly cool, and the boys in my class wanted to be like him and the girls wanted to be with him.
After a dry spell in the early 00's Perry, had a career revival with the role in the popular TV show Riverdale, but he'll forever be Dylam McKay to us 90's chicks to had walls filled with posters of him. He was our Leo before Leo.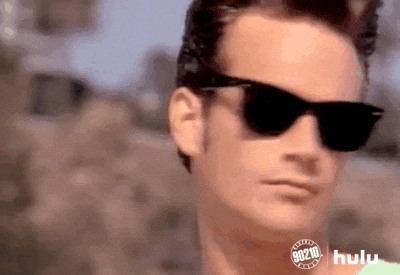 Perry was due to appear in Quentin Tarantino's upcoming period piece, Once Upon a Time in Hollywood in which he'll play the role of Wayne Maunder, the Canadian actor who, coincidently died just 4 months ago. Once Upon a Time in Hollywood will be his posthumous release, but for now let's take a moment to mourn the loss of Luke Perry. A fine actor who was adored by millions. The original 90's heartthrob that will be remembered for his beauty, talent and kindness.