Revisiting Good Will Hunting… 20 Years later
Yes that's right. Today marks the 20 years anniversary of the release of…probably one of the best movies in history. Good Will Hunting.
Released on December 5th 1997, the Gus van Sant directed movie would go on to collect some of the most favorable reviews, most acclaimed awards in Hollywood and would catapult Matt Damon and Ben Affleck as new and talented Hollywood blood with a triple thread. Acting and writing.
It grossed over US$225 million during its theatrical run with only a modest $10 million budget. The movie was also nominated for nine Academy Awards, including the Academy Award for Best Picture, and won two: Best Supporting Actor for Williams and Best Original Screenplay for Affleck and Damon.  It's also one of my favorite movies EVER!.
Look, I'm far from genius like Will Hunting was but it I related on so many issues that the character had. Fear of abandonment, social isolation, not reaching my potential and intimacy phobias. And how the movie was imagined and developed? Well…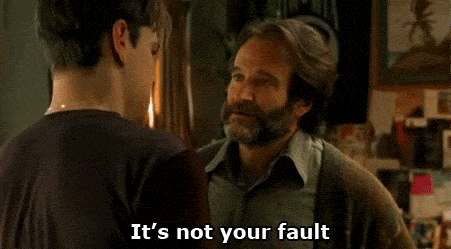 Matt Damon originally started writing the film as a final assignment for a playwriting class he was taking at Harvard University. Instead of writing a one-act play, Damon submitted a 40-page script. He wrote it his girlfriend at that time, medical student Skylar Satenstein (credited in the closing credits of the film), into his script and then he came to Ben Affleck and asked him to develop the screenplay together. So the two completed the script in 1994. At first, it was written as a thriller about a young man in the rough-and-tumble streets of South Boston who possesses a superior intelligence and is targeted by the FBI to become a G-Man, but after the suggestion of Castle Rock Entertainment president Rob Reiner, they dropped the thriller part , so Matt and Ben focused on the relationship between Will Hunting (Damon) and his psychologist (Robin Williams).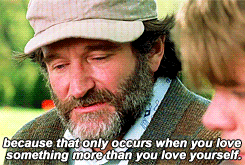 Castle Rock bought the script for $675,000 against $775,000, meaning that Damon and Affleck would stand to earn an additional $100,000 if the film was produced and they retained sole writing credit. However, studios balked at the idea of Affleck and Damon in the lead roles, with many studio executives stating that they wanted Brad Pitt and Leonardo DiCaprio.
Harvey Weinstein on the other hand read the script, loved it, and paid Castle Rock their due, while also agreeing to let Damon and Affleck star in the film. In his recollection of the meeting, Weinstein asked about an out-of-place, mid-script oral sex scene, which Damon and Affleck explained was a test to see which studio executives had actually read the script.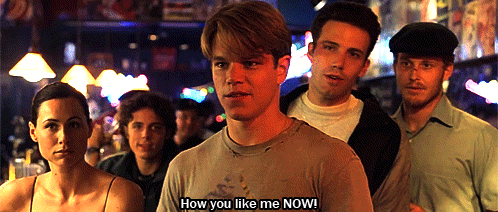 Originally, Affleck asked Kevin Smith if he was interested in directing. He declined, saying they needed a "good director" and that he only directs things he writes and is not much of a visual director, but still served as one of the film's executive producers. Damon and Affleck later chose Gus Van Sant for the job, whose work on previous films like Drugstore Cowboy (1989) had left a favorable impression on the fledgling screenwriters. Miramax was persuaded and hired Van Sant to direct the film. The rest is history.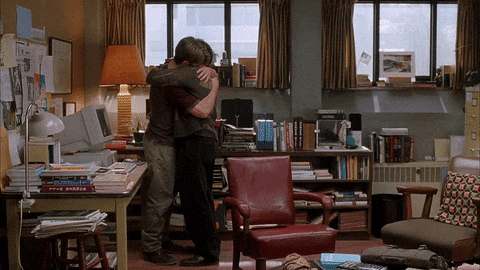 And the rest is history.
On the very first day of the shooting, Matt Damon and Ben Affleck started crying out of happiness, because it was a scene between Robin Williams and Stellan Skarsgård, accomplished actors, doing Damon's and Affleck's scene verbatim, and they had waited so long (four years) for this to happen.

After the 2014 death of Robin Williams, the Boston Public Garden park bench where he and Matt Damon had their conversation scene, became an impromptu memorial site for the actor with people leaving flowers, quotes and various items at the bench. A petition has been passed around to erect a statue in Williams' memory near the bench.
Casey Affleck ad-libbed most of his lines. This frustrated Matt Damon, Ben Affleck, and Gus Van Sant during filming, but they later admitted that Casey's improvised lines were much funnier and better than what had been originally written for him.
When Robin Williams read the script via Francis Ford Coppola and really liked it, his one question for Coppola was, "Who are these guys?" When Robin Williams won the Oscar for his supporting role, he sent Peer Augustinski, who dubbed his voice in German, a small replica of the Oscar statue with a note saying, "Thank you for making me famous in Germany."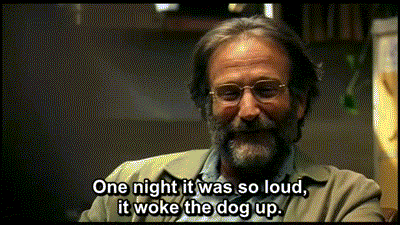 One of two personal favorite movies of Matt Damon. The other being The Talented Mr. Ripley (1999).
Mel Gibson was offered a chance to direct, even meeting with Ben Affleck, Matt Damon, and Executive Producer Harvey Weinstein, but ultimately passed on directing.
The infamous "How do you like them apples?" line that Will (Matt Damon) says at the window was taken verbatim from Jack Nicholson's character in Chinatown (1974).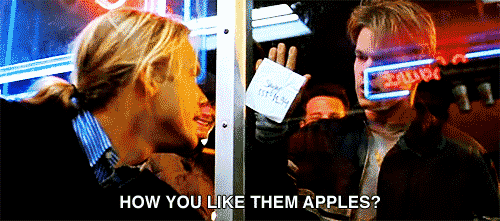 While a guest on Late Show with David Letterman (1993), Robin Williams joked about his experience after winning an Oscar for his role in this film: "It's amazing. When you win the Academy Award, you have, like, about a about a week where everyone's like, 'Hey, Good Will Hunting–way to go! Good Will Hunting, Academy Award, way to go!' And two weeks later, it's like, "Hey, Mork!' How are ya?'"
Matt Damon was twenty-six when the movie was filmed. His character, Will, was twenty.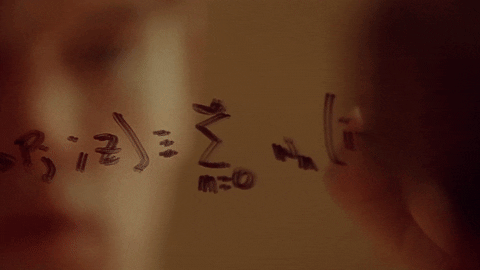 Robin Williams signing on, definitely was the linchpin for the movie getting made.
Robin Williams' last line in the film, "Son of a bitch. He stole my line." was ad-libbed.