Rebooting Suicide Squad Is For The Best
You've probably heard the news. The sequel to the 2016 Suicide Squad movie is not a sequel after all. Yup, according to the producer Peter Safran, the 2021 movie will not be a follow up to the Suicide Squad movie that we all know, but a total reboot.
Yes, besides James Gunn directing it, there has been some changes in the cast as most of the actors in the original cast won't be appearing in the reboot. So, Idris Elba will be stepping in Will Smith's shoes to play Deadshoot, and there will be some additions in the characters as well. The 2021 movie will feature the DC characters Ratcatcher, King Shark, Polka-Dot Man, and Peacemaker, and frankly I can't wait to see it. I hope it's better than the 2016 movie for sure.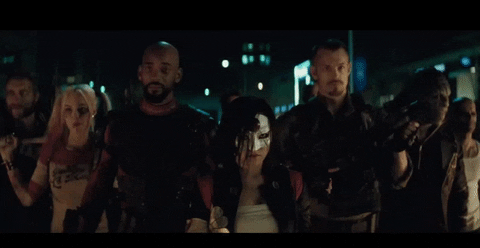 But is rebooting the Suicide Squad movie a good idea? Yes. Yes it is. It's a fresh start and a new beginning for one of the most polarizing movies in history. The 2016 Suicide Squad earned more than 700 million dollars at the box office and a god damn Oscar, but it's one of the most panned movies both from the critics and from the audience.
The Suicide Squad movie that we all saw in 2016 was not good. However, there's hope that the reboot could be better. The new lineup of actors and characters seem fairly decent and guided by James Gunn (who will also co-write the script)the movie has a potential to be awesome.
But I think, the key in making a successful reboot of a terrible movie is to learn from the mistakes that David Ayer made in 2016. The movie lacked cohesion, the plot was weak and the characters lacked not just heft but also development.
So, with a nice clean slate, new additions to the cast, and some awesome creative vibes Suicide Squad's reboot could potentially be much better than the original. Yeah, I'm all for it.