Realism Just Might Save The Dark Universe
You've probably heard the news. The new take on the classic H.G. Wells story Invisible Man is crushing it at the box office this week, and it's also getting rave reviews as well. Film critics praised the gritty yet realistic setting, simplicity of the scrip, tension building plot twists and the incredible acting from Elizabeth Moss.
Which in part explains what the seemingly dead Dark Universe need in order to be revived. I'm sad to say that (for now at least) Universal is not planning to revive the once great Cinematic universe, and The 2020 Invisible Man is a stand-alone project directed by Leigh Whannell.
But there are some lessons to be learned for The Invisible Man. You know in case Universal starts gambling away huge chunk of money, and start making the same mistakes.
Let's start with the money. The Invisible Man's estimated budget was 7 million dollars. That's right. 7 Million dollars. A sum of money that would normally go to Tom Cruise's insurance bond, and the rest of the approved 150 million dollars would go on marketing and promoting the movie. No no no. You can make very good movie with a smaller amount of money. All you need is a good team. Solid writers, young talented, eager to prove-himself director and of course great actors in front of the camera. Luckily The Invisible Man has all of the above and then some. Not blockbuster stars like Tom Cruise or Oscar winners like Russel Crowe but solid, relatable and much cheaper household names like Elizabeth Moss.
I mentioned earlier in this post how realistic and simplistic this movie is. Well, it's kind of true and the realism/simplicity combo plays a huge part of the film's success. The Adrian Griffin character (or The Invisible man) uses a high tech suit to make himself invisible to others. A novelty by all standards, but a very realistic and probable novelty to say the least. I mean, we're not that far off from that suit. For all we know, that suit could possibly exist even as I write this.
As opposed to the very dangerous invisible serum of The Hollow man or any of the super-national/paranormal entities that we could have expected from the Dark Universe. Yeah…The Invisible man has none of that. What it does have, are well-crafted modern characters, and to tell you the truth, its exploring current themes and problems all throughout the movie's run-time. You'll notice that although the Invisible man is in the movie's title, he's not the star of this movie. Nope. His wife (played by Elizabeth moss) is. She takes center stage in this version, and I really applaud that. Putting the female lead front and center really tells you about the progressive nature of this script. It also shines a light on so many current issues (like domestic violence, stalking and hatred towards women), which is also awesome. It's not strictly and blatant social commentary but it's as close as we'll ever get in a Dark Universe movie.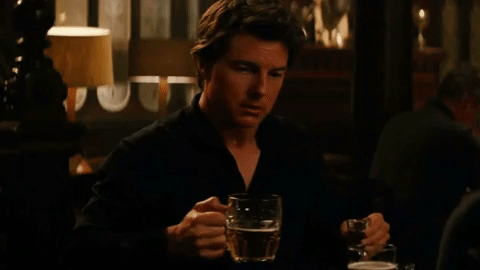 So, yeah. If by any chance Universal is reviving the Dark Universe all its glory, my advice would be to start with simplicity and frugality. There's no need of adding 20 million dollar salary men/women to the team. There's no need of extensive CGI and high tech equipment. There's no need for excess and opulence in the script. No. Fresh simplistic ideas to jazz up the old crusty characters are very much needed. In fact, that's all that is needed. And after all the boxes are checked, who knows… Universal might have a winner.