Presenting…. Sam Rockwell's finest performances
The man is hard working, versatile and talented, but most of you underestimated him didn't you? Well, I guess that was the impression I had every time I mention Sam Rockwell's talent to the people around me.
Really? Him? Was the most common reply I got through the years, and I finally got the chance to rub it in most of their smug snooty faces… you know… the fact I was right about him god damn it. Sam is one hell of an actor and as of this Sunday he even has an Oscar to prove it.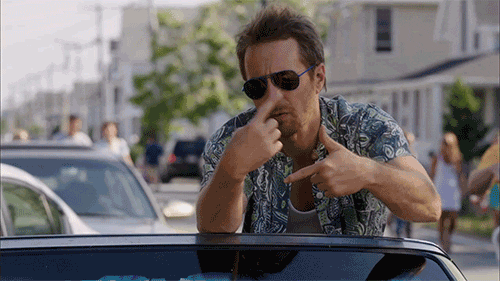 But that's just my take on the man. Mine vs everyone's opinion if you will. But before grabbing the best supporting actor Oscar for his brilliant performance in Three billboards outside Ebbing Missouri, he was known for playing in mostly indie flicks and lovable douchebags.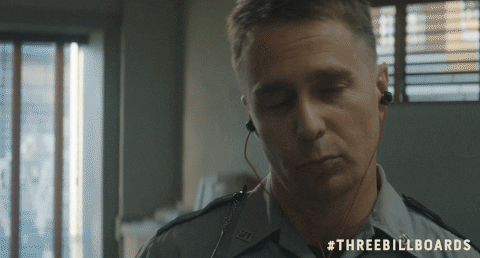 But not only had that he mounted a body of work that it's both impressive and frightening, he's actually versatile in the genres that hi picks. You can find him in an indie black comedies like Choke, blockbuster movies like Charlie's angels and in Marvel of course (he was in Iron Man 2 if you recall, but I don't blame you if you don't… that movie sucked).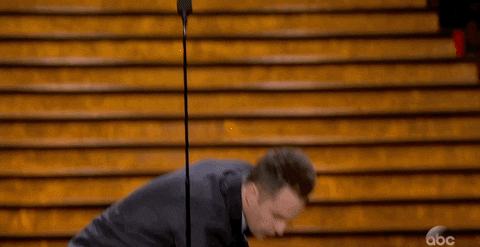 But… Let me make a trip down memory lane and remind you of some of the finest Sam Rokwell's performances before the award winning one in Three billboards outside Ebbing Missouri.
Lawn Dogs (1997)
Director: John Duigan
Stars: Sam Rockwell, Kathleen Quinlan, Mischa Barton…
Fun fact about the movie: Randy Peterson, the stuntman who doubled for Sam Rockwell in the dive off the bridge early in the film, performed the stunt a total of six times – five times completely naked, and once wearing briefs (in case an alternative shot would be needed for a US TV version). The bridge (in Louisville, Kentucky, USA) was 30 feet high and the water around nine feet deep.
The Green Mile (1999)
Director: Frank Darabont
Stars: Tom Hanks, Michael Clarke Duncan, David Morse…
Fun fact about the movie: According to one of the featurettes on the DVD, Stephen King called this film the single most faithful adaptation of his work.
Galaxy Quest (1999)
Director: Dean Parisot
Stars: Tim Allen, Sigourney Weaver, Alan Rickman…
Fun fact about the movie: Sam Rockwell based his portrayal on Bill Paxton's performance in James Cameron's classic Aliens (1986). In particular, his hysterical fear of being killed, and his mental collapse upon seeing a motion detector that shows their enemy closing in on them.
Charlie's Angels (2000)
Director: McG
Stars: Cameron Diaz, Drew Barrymore, Lucy Liu…
Fun fact about the movie: Crispin Glover came up with many of his character's eccentric traits, such as ripping off women's hair, sniffing it and then screaming.
Heist (2001)
Director: David Mamet
Stars: Gene Hackman, Rebecca Pidgeon, Danny DeVito…
Fun fact about the movie: Gene Hackman mentioned in several interviews that he found shooting the film difficult and somewhat uncomfortable because he was so much older than everyone involved. He therefore kept much to himself, and in the end managed to draw on that feeling of being an outsider in the group for his portrayal.
Confessions of a Dangerous Mind (2002)
Director: George Clooney
Stars: Sam Rockwell, Drew Barrymore, George Clooney…
Fun fact about the movie: Sam Rockwell was George Clooney's first and only choice to play Chuck Barris.
The Hitchhiker's Guide to the Galaxy (2005)
Director: Garth Jennings
Stars: Martin Freeman, Yasiin Bey, Sam Rockwell…
Fun fact about the movie: Sam Rockwell has said in interviews that his portrayal of Zaphrod was influenced by three people: Bill Clinton, Elvis Presley and Vince Vaughn. Many viewers find resemblance to George W. Bush as well.
Snow Angels (2007)
Director: David Gordon Green
Stars: Kate Beckinsale, Sam Rockwell, Michael Angarano…
Fun fact about the movie: Sam Rockwell really did hit his head on the truck, and punch the tree. Previously he had gotten tips from a stunt man on how to head-bang the truck without hurting himself too much. However, when he hit the tree with his knuckles, he did it for real, and hard. He visited the hospital in the evening.
The Assassination of Jesse James by the Coward Robert Ford (2007)
Director: Andrew Dominik
Stars: Brad Pitt, Casey Affleck, Sam Shepard…
Fun fact about the movie: According to Andrew Dominik, Brad Pitt's contract stated that the movie's name could not be changed.
Choke (2008)
Director: Clark Gregg
Stars: Sam Rockwell, Anjelica Huston, Kelly Macdonald…
Fun fact about the movie: In the scene where Victor choked with a piece of meat, Sam Rockwell was actually eating watermelon with sauce.
Moon (2009)
Director: Duncan Jones
Stars: Sam Rockwell, Kevin Spacey, Dominique McElligott..
Fun fact about the movie: The film was written for Sam Rockwell, who Duncan Jones wanted to cast in a different film, but Jones and Rockwell could never come to an agreement on which part he should play. Because he wanted to work with Rockwell so much, he created this film for him.
Conviction (2010)
Director: Tony Goldwyn
Stars: Hilary Swank, Sam Rockwell, Melissa Leo…
Fun fact about the movie: Screenwriter Pamela Gray spent eight years on the project. The project was on, then off in 2004 when Universal pulled the plug. In 2007 independent financing was found, and Hilary Swank, Sam Rockwell, and Minnie Driver agreed to the low budget effort.
Seven Psychopaths (2012)
Director: Martin McDonagh
Stars: Colin Farrell, Woody Harrelson, Sam Rockwell…
Fun fact about the movie: Harry Dean Stanton and Sam Rockwell both co-starred in The Green Mile (1999).
The Way Way Back (2013)
Directors: Nat Faxon, Jim Rash
Stars: Steve Carell, Toni Collette, Allison Janney…
Fun fact about the movie: Sam Rockwell would often improvise and joke around on the loudspeaker during scenes. One time, forgetting that there were children around, he made an inappropriate joke about herpes, which upset the owner of the park. Rockwell had to go and apologize so that they could continue filming.