Pre Ant Man And The Wasp: the very best from Paul Rudd
Oh Paul Rudd. How i love you. I've been loving you since the very first time i saw you in Clueless, back in the mid 90's.  But all joking aside, there is more than meets the eye with Paul's talent.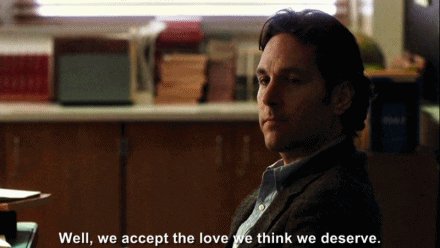 Yes, he's known for his comedic talent and the affinity to do comedy movies, but he can be anything else on the big screen too. A Shakespearean character, a leading man, an aloof/goofy dad and as of 2015 a god damn super-hero.
And  i don't think that any other actor would have managed to breathe so much life and humor in the role of Scott Land, but Paul did it effortlessly. Seriously. Who would have thought that Ant Man was such a lovable dork of a character? Paul molded him in his image and we saw a super-hero unlike any other. Ant Man and The Wasp is headed to the movie theaters next month, and i'm hyped about this sequel.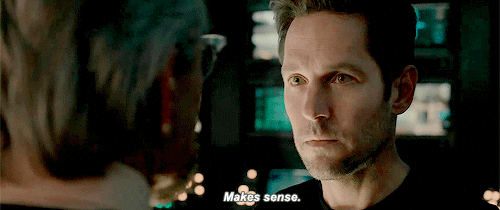 Not only we get to see Hope van Dyne / Wasp: in action, but also we'll have a glimpse of Janet van Dyne.  The wife of Pym, mother of Hope, and the original Wasp is played by Michelle Pfeiffer in the upcoming movie, and i have a feeling that this one will be just as awesome of a movie, like it was the case with the 2015 Marvel film.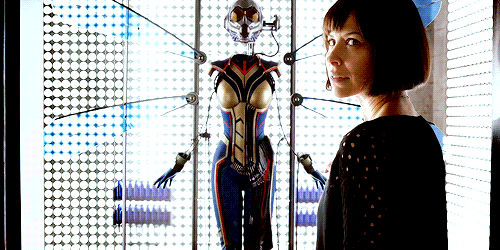 But, for now let me present my favorite Paul Rudd movies leading up to Ant Man And The Wasp.
Clueless (1995)
Director: Amy Heckerling
Stars: Alicia Silverstone, Stacey Dash, Brittany Murphy, Paul Rudd…
Fun Fact About The Movie: Paul Rudd auditioned for the roles of Murray, Christian and Elton. Rudd assumed that the character of Murray was a white teenager trying to act like a rapper.
Romeo + Juliet (1996)
Director: Baz Luhrmann
Stars: Leonardo DiCaprio, Claire Danes, John Leguizamo…
Fun Fact About The Movie: Claire Danes and Leonardo DiCaprio initially did not get along well on set. Danes accused DiCaprio of being immature, while DiCaprio said Danes was just uptight.
The Object of My Affection (1998)
Director: Nicholas Hytner
Stars: Jennifer Aniston, Paul Rudd, Kali Rocha…
Fun Fact About The Movie: Sarah Jessica Parker and Robert Downey Jr. were initially cast to star as Nina Borowski and George Hanson.
The Cider House Rules (1999)
Director: Lasse Hallström
Stars: Tobey Maguire, Charlize Theron, Michael Caine…
Fun Fact About The Movie: The scenes featuring the orphanage were filmed at the Northampton State Hospital, an abandoned mental asylum in Northampton, Massachusetts.

Anchorman: The Legend of Ron Burgundy (2004)
Director: Adam McKay
Stars: Will Ferrell, Christina Applegate, Steve Carell, Paul Rudd…
Fun Fact About The Movie: Paul Thomas Anderson was originally a producer on the project.
The 40-Year-Old Virgin (2005)
Director: Judd Apatow
Stars: Steve Carell, Catherine Keener, Paul Rudd…
Fun Fact About The Movie: Steve Carell's then eighty-year-old parents went to see the film, much to his embarrassment.
Knocked Up (2007)
Director: Judd Apatow
Stars: Seth Rogen, Katherine Heigl, Paul Rudd…
Fun Fact About The Movie: Judd Apatow has stated on the DVD commentary numerous times, that the film is partially based on the birth of his and Leslie Mann's first daughter, Maude. Scenes taken directly from reality include: – Ben trying to get their doctor on the phone, and cussing out numerous doctors when he can't. – The cantankerous staff physician whom Ben has to take out into the hallway to calm down. – The argument on the way to the clinic, where Allison throws Ben out of the car, and then they argue at the clinic when he gets there. And the scene where Allison tries to take a bath to calm herself, just before going to the hospital.

The Perks of Being a Wallflower (2012)
Director: Stephen Chbosky
Stars: Logan Lerman, Emma Watson, Ezra Miller…
Fun Fact About The Movie: Ezra Miller did his initial audition for the film over Skype, and he was so charismatic in the interview, that they cast him within five hours of the audition.
They Came Together (2014)
Director: David Wain
Stars: Paul Rudd, Amy Poehler, Bill Hader…
Fun Fact About The Movie: Paul Rudd ends up with Amy Poehler in this movie. Rudd also ends up with Poehler's old "SNL Weekend Update" co-anchor Tina Fey in Admission (2013).
The Fundamentals of Caring (2016)
Director: Rob Burnett
Stars: Craig Roberts, Paul Rudd, Selena Gomez…
Fun Fact About The Movie: Writer/Director Rob Burnett said "Once you get Paul Rudd you've got a movie."

Ant-Man (2015)
Director: Peyton Reed
Stars: Paul Rudd, Michael Douglas, Corey Stoll…
Fun Fact About The Movie: Although Edgar Wright dropped out of the movie, a large portion of the script he wrote is still in the story.