Paul Thomas Anderson needs an Oscar ASAP!
If you're a fan of Paul Thomas Anderson you can pretty much agree with me on several things, but on one thing in particular. He's loooong overdue of an Oscar.
The virtuoso, the maestro, the most talented filmmaker of his generation. The auteur of his time…. You can go on and on and you would be right every single time. But for now… Paul Thomas Anderson is back with another project. The project that propelled Daniel Day Lewis to put an end to his acting career and that would hopefully bring Paul his long overdue Academy Award.
Cause Lord knows…
He and especially his fans have been waiting for that golden statue for quite some time. In a meantime Paul amounted a portfolio that is unparalleled and un-achievable by the majority of today's modern directors. Paul is the only director to win a best director prize at each of the big European film festivals. He won at Cannes for Punch Drunk Love, at Berlin for There Will be Blood, and at Venice for The Master, and he's been nominated for 6 Academy Awards so far.
Starting from his second motion picture Boogie Nights, all the way to the 7th movie that he wrote and directed in 2014 – Inherent Vice. But now like i said… he's back. Yaaaay. With another period piece and with another jack pot collaboration with Daniel Day Lewis. The early reviews apparently show that is a freaking master piece, and I cannot hardly wait to see it to be perfectly honest. Phantom Thread.
Set in 1950's London, Reynolds Woodcock is a renowned dressmaker whose fastidious life is disrupted by a young, strong-willed woman, Alma, who becomes his muse and lover. Paul Thomas Anderson directed and shot the film as he served as both the director and cinematographer and it's First narrative film by him to be primarily set outside of his native California other than Hard Eight (1996), which was set in Reno.
It's also Paul Thomas Anderson's fourth consecutive period film (his fifth in total) since There Will Be Blood (2007) and his second film to explore the 1950s after The Master (2012).Phantom Thread won The National Board of Review award for best original screenplay, and with little luck not only (I hope) it will get an Oscar nomination for best original screenplay, I hope it wins.
I truly hope Paul wins in the best director category but we shall just wait and see what happens on March 4th 2018.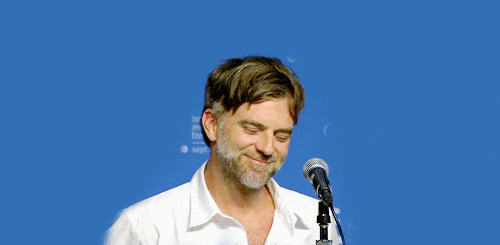 For now… let's look back at all the nominations he received in his career as a filmmaker.
2015 Nominated
Oscar Best Writing, Adapted Screenplay – Inherent Vice (2014)
2008 Nominated
Oscar Best Motion Picture of the Year – There Will Be Blood (2007)
Shared with: JoAnne Sellar and Daniel Lupi
Best Achievement in Directing There Will Be Blood (2007)
Best Writing, Adapted Screenplay There Will Be Blood (2007)
2000 Nominated
Oscar Best Writing, Screenplay Written Directly for the Screen – Magnolia (1999)
1998 Nominated
Oscar Best Writing, Screenplay Written Directly for the Screen – Boogie Nights (1997)