Paul Thomas Anderson and a very different Demme
You've probably seen the video. Or better yet the conversation. Two of the best directors in their generation, Paul Thomas Anderson and Richard Linklater- recently had their lengthy talk at theAustin Film Society's 2018 Texas Film Awards.
During the 30 minutes talk on the stage Richard and Paul discussed movies, and Linklater even presented his colleague with the first-ever Jonathan Demme Award. As Anderson pointed out, he found out about the passing of Jonathan Demme during the shooting of his most recent film Phantom Thread, and at one point even called him his hero.
Jonathan Demme died last year, aged 73. His last motion picture as a directors was the 2015 film Ricki and the Flash with Meryl Streep in the lead role, but a little unknown fact about these two is that Jonathan even offered the part of Sidney Williams (played by Tunde Adebimpe) in 2008's Rachel Getting Married.
Paul turned it down, but hey who knows… This might have been the beginning of an acting career for PTA. However, I'd like to make a brief mention about one other Demme and his connection with Paul Thomas Anderson. I'm talking about Ted Demme- Jonathan's nephew.
The younger Demme died in 2002 at the age of just 38, and not only did Paul respected him as a director, he acted (it's a loose term but whatever) in the documentary film about Ted Demme.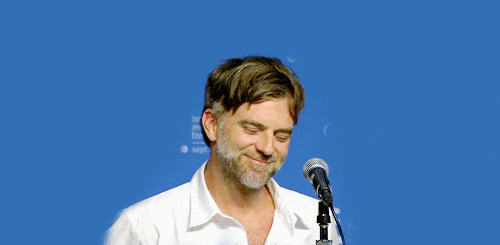 It's called In search of Ted Demme and it came out in 2010. It's actually a hilarious documentary I must say. Every person is allowed to spend a day with Ted's ashes preserved in a black box. And if you see it… You'll get the idea on what happens next. Mayhem.
But if you take a good look at the trailer you'll be able to catch a glimpse of Paul among the many celebrities that were featured in the movie.
Check it out here.