Oh… It's just a bad ass female spies list
You've guessed it folks. Jennifer Lawrence's latest flick Red Sparrow is headed to theaters this month, and it marks the fourth collaboration between the Academy award winner and the director Francis Lawrence.
Directed by Lawrence and written by Justin Haythe, Red Sparrow is based on the novel of the same name by Jason Matthews. It tells the story of a Russian intelligence officer who is sent to make contact with a CIA agent and possible mole.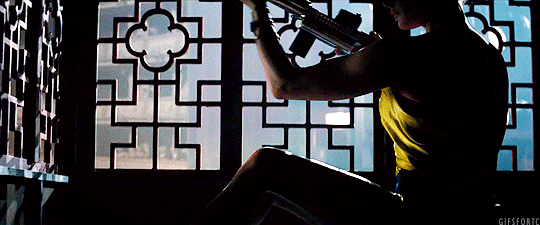 Joel Edgerton, Matthias Schoenaerts, Charlotte Rampling, Mary-Louise Parker, and Jeremy Irons, are in the cast besides Jennifer, and although it was met with lukewarm reviews from the critics, the performances from Jennifer and Rampling were praised.
Now… Regardless of how mediocre this movie is I'm a sucker for a good spy move, and especially female spy movie. There are not that many with a actress in the lead, but there are some pretty good film spy characters that are both ladies and bad ass agents at the same time.
You know… Those bad bitches that can outrun, outsmart and outfight any men and still look good in a dress. Yeah, I'm talking about those bad ass bitches. They maybe fictitious, but that doesn't mean they can't leave an impression at the female part of the audience.
Mata Hari was probably the first spy to be put on the big screen, and Jennifer Lawrence's Dominika Egorova is probably the last. But in between… There are some great female spies and I feel you need to know some of my favorites.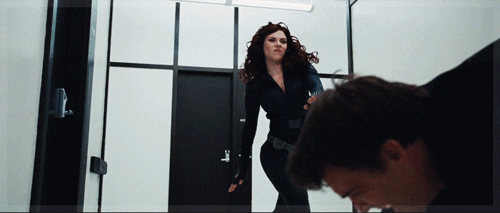 Check them out.
Nikita in La Femme Nikita (1990)
Played by: Anne Parillaud
Fun fact about the character: The first scene Nikita appears in was the first scene Anne Parillaud shot. Despite having only one line Luc Besson had Parillaud deliver nearly a hundred takes. Parillaud later found out that he used the second take in the movie.
Susan Cooper in Spy (2015)
Played by: Melissa McCarthy
Fun fact about the character: Star Melissa McCarthy has said of her Susan Cooper central character: "Susan's always had ability, and is great technically and tactically, but she lacked confidence. Now her field experiences and loyalty to Jude Law's character, Bradley Fine, begin to bring out her full potential. She discovers talents she didn't know she had". Moreover, the film's writer-director Paul Feig has said: "I read that women make better spies than men because they're generally better at reading physical cues, gaining trust and using intuition. This is Susan Cooper. She doesn't rely on brawn – she has to figure things out as she goes along. I enjoy working with and empowering women, and was intrigued by the idea of creating a female trio of protagonist, sidekick and adversary".
Evelyn Salt in Salt (2010)
Played by: Angelina Jolie
Fun fact about the character: The movie was originally written with Salt as a male (Edwin A. Salt), and Tom Cruise was approached to play him. Ultimately, he backed out and the script was rewritten with a female lead and Angelina Jolie was cast.
Natasha Romanoff / Black Widow in several MCU movies
Played by: Scarlett Johansson
Fun fact about the character: When Natasha Romanov, a.k.a. Black Widow, and Bruce Banner are blasted to a lower deck of the Helicarrier, it triggers Banner's transformation into the Hulk. As he is transforming, he falls from a platform to the floor. On the floor is painted "WARNING: CONTENTS UNDER PRESSURE" with small arrows, which happen to be pointing to Banner.
Rachel Singer in The Debt (2010)
Played by: Helen Mirren/ Jessica Chastai
Fun fact about the character: In one scene, Young Stephan jokingly makes a remark to Young Rachel Singer about her apparent sewing ability ("Here you are a Mossad agent, all those years of training, the highest levels of marksmanship and krav maga, and your first big mission is sewing"). "Singer" is also the name of a well known sewing machine.
Ilsa Faust in Mission: Impossible – Rogue Nation (2015)
Played by: Rebecca Ferguson
Fun fact about the character: The language spoken by Ilsa Faust (Rebecca Ferguson) and Janik Vinter (Jens Hultén) in the beginning and the end of the movie is Swedish. Both cast members' country of origin is Sweden.