Oh come on! Joaquin Phoenix will be the perfect Joker (and here's why)
All right now. You've probably heard the news. Joaquin Phoenix is in early talks to star in theTodd Phillips directed and Martin Scorsese produced 80's Joker origins movie. That was a mouthful wasn't it?
The film will explore the Joker's time in Gotham and his transformation into a super villain, but the current actor that plays the Joker (Jared Leto) is set to reprise the role in the announced sequel as well as a spin-off film.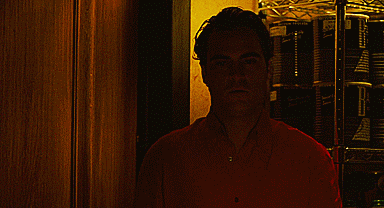 And yes, even I… A lifelong film skeptic had some trepidation about this possible scenario (or worst, possible movie outcome) but after I spent some time pondering about it… i actually think it would be a good casting decision. As a matter of fact Phoenix will be the perfect fit for this role. Let me tell you why!
Well… Because of several reasons.
First. His talent and versatility. Look, there is no denying that Joaquin is a very talented actor. Even though it seems very effort-less, and sometimes confusing (yeah I'm talking about you I'm Still Here) he takes his job very seriously and the prepping for each and every role is from what i've heard- borderline clinical process. Personally, I've been a fan of his since To Die For, and his latter career choices had me convinced that the man can play creeps, aimless weirdo's and psychopathic criminals with the same conviction, weird charm and raw talent that we see in the roles of Johnny Cash, Theodore Twombly (in Spike Jonze's Her) and Jesus in this year's Mary Magdalene. When I mean versatile… I actually mean this versatile. Commodus, Johnny Cash, Jesus and the Joker all coming from one man.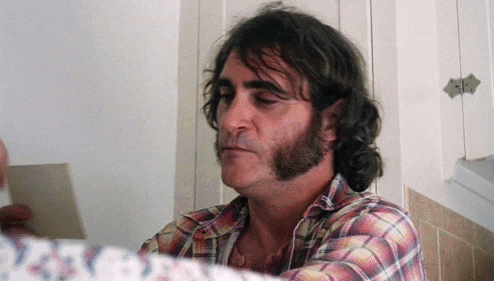 Secondly his looks. This coincides with the stuff I was talking about earlier in this post, but bare with me. Phoenix has this look, that you can't quite be put in any category and yet it's sexy, it's mysterious, it's dangerous. He doesn't have the super-hero Chris Evans look that we're oh soo used to seeing right now, and yet he's good at playing heroes. He's got a cleft lip and yet it makes him even more memorable on screen. And those eyes… Damn those eyes. Well.. You know what I mean.
Thirdly… He's in the perfect age for that… he's not too young or too old for this role. Heath Ledger was 28 when he played the Joker and Jack Nicholson was 52. Joaquin somewhere in the middle. He's just 2 years younger than the current Joker, Jared Leto and just as talented as him despite never winning and Academy award.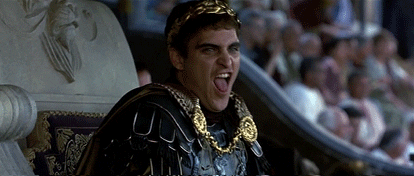 So… That was my take on this conundrum. I hope Joaquin turns out to be an awesome Joker and the actual move even better for us… You know- the fans. Let me know what you think… Will Joaquin be good in this role or it's just another a terrible casting mistake?