News flash! Kevin Smith is a great storyteller!
You know this man I presume. Writer, director, comic book artist… Silent Bob. Yeah, I'm talking about Kevin Smith.
The dude had some heavy health scare recently, and was alive a well to tell us about his ordeal. The re-telling of the story about his near fatal heart-attack was the main topic at The Late Show with Stephen Colbert, but at the same time, this surprisingly amusing guest appearance turned out to be a reminder. A reminder to all of us that Kevin is still a great storyteller. He had the topic, he had his host (who left him to tell his story and didn't interrupted him in the middle of his sentences) and he had his audience.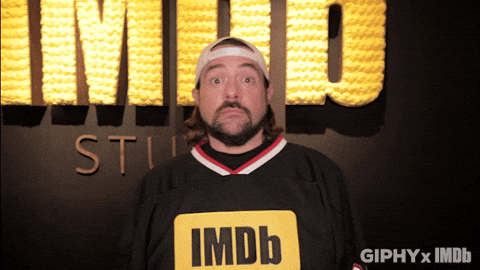 The story is actually a scary one (heart attack is not a laughing matter) but he managed to turn this scary story into a great story. One loong amazing story. There is plenty of weed, groin shaving, and great doctors involved in this story, but the way he tells is… is a bit more fun. Trust me.
If you take a scroll down the Youtube video of his appearance at The Late Show with Stephen Colbert, you'll notice praise of his verbal storytelling abilities (by the audience of course), and we cannot ignore the fact that the host was gracious enough not to interrupt him at all during his 10 minute monologue. Colbert is such a darling here and I just love how he patiently watches him on the other side of the table. I really really need more Kevin Smith in my life, and oh yeah… Thanks for reminding me how great storyteller he really is.
You don't believe me? Check this out.