Neve Campbell's Best Movies Were In The 90's
Neve Campbell is back ladies and gents. Yeah. Later this month, the Canadian actress will be presenting Skyscraper. The upcoming action thriller which has Dwayne Johnson in the lead role.
Neve plays Sarah Sawyer in Skyscraper. The Rock's character wife, and although I'm having second guesses about this movie, I'm going to eventually go out and see it. Just for her, since I'm not a big fan of The Rock and his acting skills.
But here in this post I'd like to honor her and some of her earlier movies, and just briefly mention how awesome they were back in the mid to late 90's. Let's face it in a span of 8 years she did 7 brilliant movies, that stood the test of time and remained a beloved cult classics among the fans.
There were horror movies (and lots of them). There were noir thrillers; there were rom coms and so much more. Since getting her big break in 1996's The Craft, she's been a steady presence on film and on TV, and she has a portfolio to prove it.
But let's look back at Neve's finest movies from the 90's. Let's start from the very beginning. The Craft was a surprise hit in 1996 and now, more than 20 years later has gained a cult classic status.
In 2013 three of the main actresses, with the exception of Fairuza Balk, even reunited for a special Halloween screening of the film at the Hollywood Forever Cemetery. And although it wasn't well received back in 1996, the movie became "part of the 90's teen canon and a cult classic of its own merit.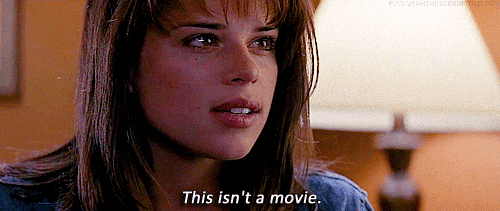 And Scream. Seriously. How good was Neve in the role of Sidney Prescott? Scream was credited with revitalizing the horror genre in the 1990s, which was considered to be almost dead following an influx of direct-to-video titles and numerous sequels to established horror franchises of the 1970s and 1980s.
Campbell was initially reluctant to perform in another horror film so soon after her supporting role in The Craft. After a successful audition, Campbell accepted an offer to play the lead character. She accepted because Scream would be her first leading role, and because she adored the character, saying "She's a fantastic character for any kind of movie.
Neve and Denise Richards were part of every male's fantasy and wet dream after Wild Things. And although they portray high school students, they were in their mid to late 20's. The film gained notoriety for featuring several sex scenes – in particular, one involving a man and two women simultaneously – that were more explicit than is typically seen in mainstream, big-budget Hollywood releases.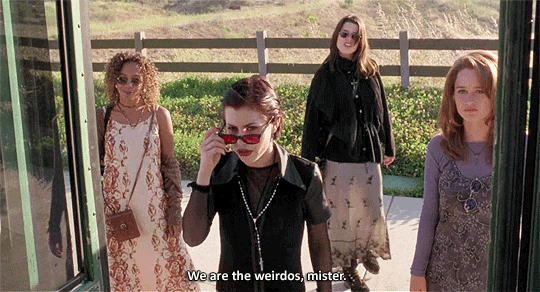 According to Neve Campbell in an interview for Entertainment Weekly at the time of the film's release, she, Denise Richards, and Matt Dillon all got slightly drunk on tequila in order to get past the nervousness of doing the three-way love scene, How cool was that?
Three To Tango is an underrated gem and my guilty pleasure at the same time. How cute was Matthew Perry in this movie? I just adored Neve and Matthew's scenes together, and it's one of those movies I can watch over and over again without getting bored from it.
And if you haven't heard of Three to Tango, well, you've definitely haven't heard of Panic (my bonus film, since it was released in 2000). Probably one of the best movies ever, and to this day (18 years after the release) one of the most underrated. Panic tanked at the box office, but was praised by most of the critics, hailing the performances of John Ritter, William H. Macy, and Donald Sutherland and the well made finished product. Seriously, if you haven't seen this movie…
Watch it. Immediately. You'll thank me later.