My Favorite Notre Dame Moment: Before Sunset's Boat Ride
You've probably heard the news. The iconic Notre Dame cathedral in Paris caught fire while going through intense renovations, and a significant portion of the cathedral was destroyed in the fire. It's a terrible loss for the people of Paris and for every person that ever loved or visited the cathedral. I myself visited Notre Dame 11 years ago, on my college field trip around Europe, and the Paris portion of that trip was amazing.
Yes, I was admittedly single but I found myself recreating one of my favorite scenes from one of my favorite movies. I'm talking about Before Sunset of course.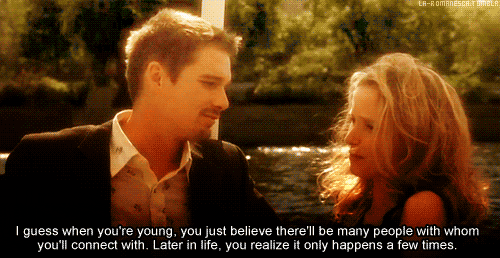 Just like Jesse and Celine, I was on a riverboat cruise down the Seine and I marveled at the Gothic beautify of that cathedral as well.  I'm not certain that I believe in the story that Jesse told in the particular scene (about the German soldier during WW2) but if it isn't true it's a great piece of writing nonetheless.
I had my Notre Dame scene down to a T, and I'll always cherish that. I just adore Before Sunset (it's my favorite movie from the entire trilogy) and I'm very proud of the fact that I got to experience it a very similar fashion.
I get to see Notre Dame while on a boat down the Seine, and I loved every moment of it. Yup. I was a clueless college senior in Paris that 2008. With big ideas, bright future and very little money, but I experience something that very few did. Saw the beauty that is Notre Dame up close and had my Before Sunset semi-moment.
Amazing right? It was for me.