Molly's Game Film Review
Fun, dynamic and brilliantly written by the one and only Aaron Sorkin, Molly's game is a decent debut for the Academy Award winner in the directorial chair. Add to that the fantastic performances from Jessica Charasain, Kevin Kostner, Idriz Elba and you have yourself a great biopic that it's memorable and award worthy. Nicely done.
If you're a fan of Aaron Sorkin's work, you're probably going to enjoy Molly's Game. You're going to appreciate Sorkin's effort. I mean Molly's Game. And by effort I mean, Sorkin's famous rapid fire, dynamic and intelligent walk and talk style of writing. It's as good as it gets from him, but right here and now he's showing another side of his potential as a filmmaker. Molly's Game is his directorial debut, and whether or not you'll appreciate it as much as his writing…. It's up to you. As for me… as highly as I regard him as a brilliant screenwriter, I found his directorial work in Molly's game to be entertaining to say the least, but not significant enough to match his brilliance in writing.
But I'll get to that.
Molly's Game is a cinematic tale of Molly Bloom (Jessica Chastain). A Colorado native and a world class skier who will kiss her Olympics dreams goodbye after a nasty fall in the qualifiers. The movie documents her rise as a powerful Poker princess (first in LA then in NY) and eventual downfall after a targeted FBI investigation. In the process she will write a book about it, but also will try to avoid much harsher sentence thanks to the acquisition of the equally talented and smart lawyer Charlie Jaffey (Idris Elba). Like the title suggests, it's Molly's game and Sorkin is reminding us of that in several ways.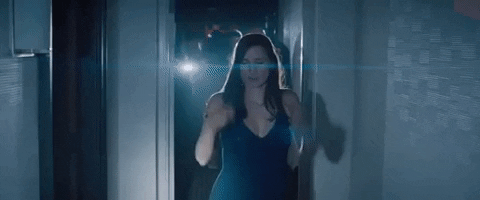 Well first of all, Molly (and thus Jessica Chastain) is in every scene of the movie. Like I said… This is Molly's movie and she is not only in the center of attention, she's in command. Sorkin made Bloom look strong, badass, and highly intelligent, something we've been accustomed in seeing from the female characters in his movies. And as for Chastein, in the role of Bloom… You can pretty much guess that she's phenomenal. I was sad to see that she wasn't given an Academy award nomination because she brings her A-Game here and her talent is on full display. What would have been a struggle to deliver that dense and dynamic dialoge with a quick wit and sassyness, her portrayal of Molly makes it look so effortlessly.
Surprisingly Michel Cera is decent in the role of Player X- the composite character that will eventually give Molly a hard time at the poker table, and so is Kevin Kostner in the role of Larry Bloom, Molly's father. Idriz Elba is also stellar as you can imagine, but I felt that the scenes between his character and Molly's were flat and not deserving of attention. I mean…it's a damn shame, because in them you can also find all of the Sorkin-isms that we grew to love and admire. Flash-back scenes, literary references and so on… and throughout the there is the rest of Sorkin's finest offering.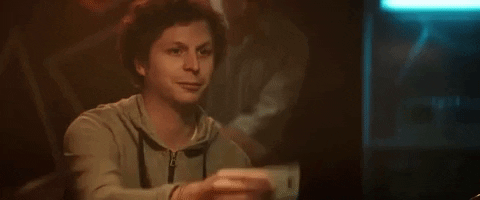 Voice over, troubled characters exploring daddy issues themes and of course a killer intro scenes. Well the one in Molly's game is beyond great. It's also setting up the exposition and the main character's back-story without being over-the top. Seriously, Sorkin is the king of intro scenes and this one is award winning all by itself, to be honest.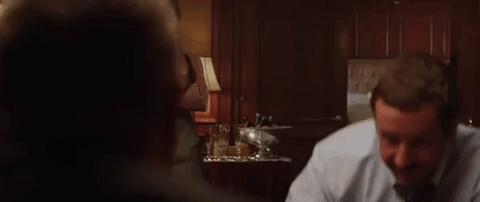 Unlike the previous Sorkin movies, the courtroom scenes are down to the bare minimum, but the demand for your undivided attention is put to the max with all the gloriously shot poker scenes. Seriously, they are exciting and fun to watch and even there you can find that trade mark dialogue of Sorkin. I'd never thought i'd be enjoying a poker movie to be honest but it's true. They are a knock out to watch, but with 140 minutes of running time, this is a big bite for every directorial rookie, and Sorkin is not the exception. He has tricks up in his sleeve (the witty repartee scenes for instance are done nicely), but for the most time he's barely hanging by a thread behind the camera. I'm guessing his writing is the saving grace in this movie, and paired with the rock solid performances of Chastain, Kostner, and Elba, this is one solid and entertaining debut from Sorkin.
Well done!