Mira Sorvino's finest movies
Ladies and gent's let's talk about this lady. I know that a lot has been said about Mira Sorvino these past days, regarding her blacklisting from Peter Jackson (caused by the smear campaign from Harvey Weinstein) but I want to say something else about her.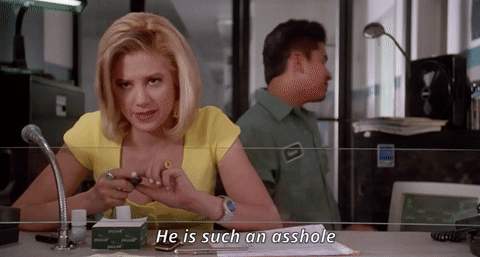 I want to remind you of just how awesome and talented she is. Daughter of a Hollywood legend, she actually wrote and acted in backyard plays with her childhood friend Hope Davis back when she was in grade school. But after hitting it big in Hollywood she graduated for Harvard no less, learned to speak Mandarin Chinese and French fluently, and was in a Robert Redford Oscar nominated movie Quiz Show.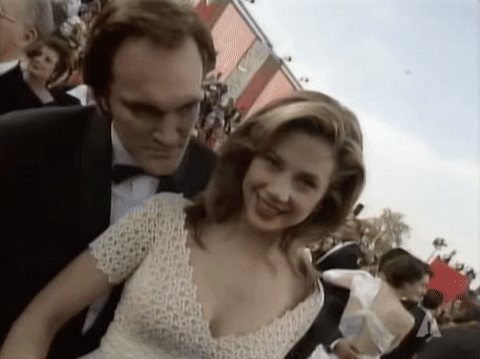 But after she was part of Mighty Aphrodite- the outstanding Woody Allen comedy drama she won the Academy Award for best supporting actress (at the age of 29), dated Quentin Tarantino and was in the best and most beloved movies of the 90's. And she was Marylyn Monroe on film. I mean come on!. So let's focus on that. Not on the fact that her career has been practically decimated by a raging psycho/rapist. Let's look back at the awesome movies she did and the performances she had in those very same flicks.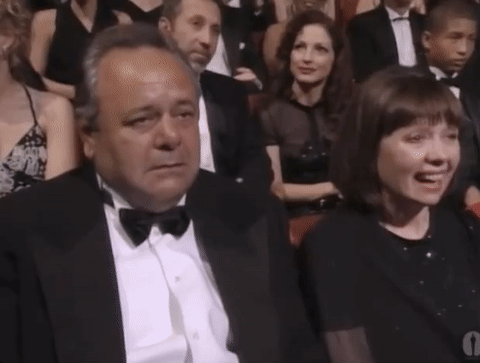 Shall we take a look at Mira's finest movies?
Quiz Show (1994)
Director: Robert Redford
Stars: Ralph Fiennes, John Turturro, Rob Morrow…
Fun fact about the movie: The film cast includes four Oscar winners (Mira Sorvino, Paul Scofield, Martin Scorsese, Barry Levinson) and four Oscar nominees (Ralph Fiennes, David Paymer, Ethan Hawke and Douglas McGrath).
Mighty Aphrodite (1995)
Director: Woody Allen
Stars: Woody Allen, Mira Sorvino, Pamela Blair…
Fun fact about the movie: Mira Sorvino auditioned for the part in New York and didn't get it. Woody Allen then went to London to audition some British actresses, and Sorvino showed up again, this time in full costume, and got the part on her second try.
Norma Jean & Marilyn (1996)
Director: Tim Fywell
Stars: Ashley Judd, Mira Sorvino, Josh Charles…
Fun fact about the movie: The underwear underneath Marilyn Monroe's dress while filming The Seven Year Itch (1955) are Victoria's Secret panties. The brand Victoria's Secret was not started until 1978.
Beautiful Girls (1996)
Stars: Matt Dillon, Timothy Hutton, Noah Emmerich…
Fun fact about the movie: Michael Rappaport and Mira Sorvino previously worked together in Woody Allen's Mighty Aphrodite (1995), the film Sorvino won the Best Suporting Actress Oscar for, one year prior. On top of that, two would go on to co-star with Lisa Kudrow. Rapport on Friends as Phoebe's cop boyfriend Gary and Sorvino on Romy and Michelle's High School Reunion (1997).
Romy and Michele's High School Reunion (1997)
Director: David Mirkin
Stars: Mira Sorvino, Lisa Kudrow, Janeane Garofalo…
Fun fact about the movie: Lisa Kudrow received a degree in Biology from Vassar College, and Mira Sorvino a degree in Asian Studies from Harvard University, so during production of Romy and Michele, they nicknamed each other "Smart" and "Smarter".
Mimic (1997)
Director: Guillermo del Toro
Stars: Mira Sorvino, Jeremy Northam, Alexander Goodwin…
Fun fact about the movie: According to Guillermo del Toro, Mira Sorvino and Jeremy Northam could not stand each other on set.
The Replacement Killers (1998)
Director: Antoine Fuqua
Stars: Yun-Fat Chow, Mira Sorvino, Michael Rooker…
Fun fact about the movie: Mira Sorvino speaks fluent Mandarin Chinese. Chow Yun-Fat is a Cantonese Chinese native speaker, but can also speak some Mandarin. Sorvino was able to help translate for Chow, who was just learning English at the time.
Lulu on the Bridge (1998)
Director: Paul Auster
Stars: Harvey Keitel, Mira Sorvino, Richard Edson…
Fun fact about the movie: Quentin Tarantino travelled with Mira Sorvino for the Dublin part of the shoot.
The Grey Zone (2001)
Director: Tim Blake Nelson
Stars: David Arquette, Velizar Binev, David Chandler…
Fun fact about the movie: The film is included on Roger Ebert's "Great Movies" list.
The Final Cut (2004)
Director: Omar Naim
Stars: Robin Williams, Jim Caviezel, Mira Sorvino…
Fun fact about the movie: Robin Williams also played a lead character named Alan, and shared the role with a child actor who plays Alan's younger self, in Jumanji (1995).
Like Dandelion Dust (2009)
Director: Jon Gunn
Stars: Mira Sorvino, Barry Pepper, Cole Hauser…
Fun fact about the movie: The scene where Berry Pepper's character, Rip, is bitten by his dog was not part of the script until the dog decided to improvise it. Berry Pepper was actually bitten by his fellow actor, the dog.