Michelle Pfeiffer is part of MCU… but let's look back on her best movies
Fantastic news folks! Screen legend and one of the most beautiful woman in Hollywood is officially part of the MCU.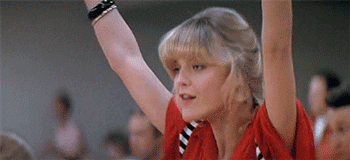 I'm talking of course about the talented and wonderful Michelle Pfeiffer. The 3 times Oscar nominated actress has been cast in the upcoming Ant-Man and the Wasp, as Janet van Dyne- the wife of inventor Hank Pym (who was played by Michael Douglas in the 2015 film).
Directed by Peyton Reed Ant-Man and the Wasp will be a direct follow up to 2015's smash hit (Ant Man) and besides Pfeiffer, the likes of Laurence Fishburne, Walton Goggins, Hannah John-Kamen and Randall Park have also been cast.
The fans of Michelle (me included) will be able to see her in Darren Aronofsky's horror mystery Mother! And in the upcoming remake of Agatha Christie's classic Murder on the Orient Express. And all until the end of this year. 🙂
But Pfeiffer is no stranger to comic book movies. If you recall she played Selina Kyle/Catwoman in Tim Burton's Batman Returns,  and of course Ant-Man and the Wasp will mark Laurence Fishburne's third comic-book series after Fantastic 4: Rise of the Silver Surfer (2007) and the DC Universe films.
One of the most talented actresses in Hollywood is noted for her privacy, reluctance to engage in interviews and her steady career that spans almost 40 years. Yes, the audience was first acquainted with her in the disastrous Grease 2, but after not only she managed to win 3 Academy Award nominations in the span of 5 years, she was directed by the best directors in Hollywood.
Brian De Palma, Alan Alda, George Miller, Jonathan Demme, Stephen Frears, Garry Marshall, Rob Reiner, Luc Besson, Martin Scorsese are some of names, but how are my personal favorite movies of Michelle?
Watch out… It's going to be a pretty long list.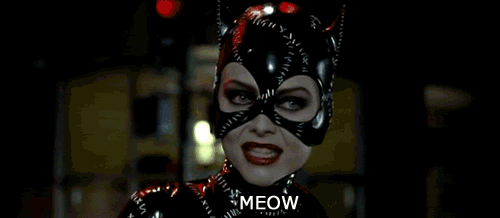 Scarface- 1983
Directed by: Brian De Palma
The Witches of Eastwick- 1987
Directed by: George Miller
Dangerous Liaisons- 1988
Directed by: Stephen Frears
The Fabulous Baker Boys- 1989
Directed by: Steve Kloves
Frankie and Johnny- 1991
Directed by: Garry Marshall
Batman Returns- 1992
Directed by: Tim Burton
The Age of Innocence- 1993
Directed by: Martin Scorsese
Up Close & Personal- 1996
Directed by: Jon Avnet
I Am Sam- 2001
Directed by: Jessie Nelson
White Oleander- 2002
Directed by: Peter Kosminsky
Stardust- 2007
Directed by: Matthew Vaughn
Chéri- 2009
Directed by: Stephen Frears