Loki TV Series Is A Smart Move… Scarlet Witch Is Not
You've probably heard the news. Marvel is branching out to TV, and is set to give 2 of the most beloved characters their own TV series on Disney's streaming device.
According to Variety, the announced TV projects will be limited series and similar projects are expected for other Marvel characters too. Between 6 and 8 episodes from each limited series are expected to be produced, and of course Tom Hiddleston and Elizabeth Olsen are expected to return in their roles, respectively.
And while i think that a Loki standalone TV series is a good idea, Scarlet Witch is… not so much… Why? It's simple. Popularity and quality. Before i break down these two concepts, let me just mention that it would be so much better if Marvel made solo movies with these two  characters, but i guess a TV series i a cheaper and safer option.
I'm guessing an 8 part episode featuring Loki will cost about half of the budget that would normally go for Robert Downey JR's trailer in some of the Avenger movies, and besides… Tom is hella cheap too. Hella talented and sexy actor… But cheap… Secondly… The stuff i mentioned about popularity and quality? Well, in Marvel both are in high demand, with the former having a slight advantage than the latter. Loki is probably one of the most liked and respected characters in MCU.  Basically from his introduction in 2011's Thor movie, to this day is probably most acclaimed villain and one of few characters that made a smooth transition from a full blown villain, to a lovable, redeemable anti-hero.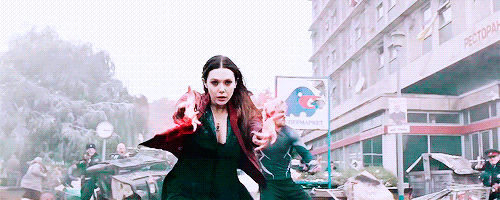 Since grassing the screen in Thor, Tom Hiddleston went on to become a true Hollywood star that successfully blends his blockbusters with acclaimed mini-series and some awesome indie films. Elizabeth and Tom already starred together in the 2015's Saw The Light biopic, but i just don't see how a Scarlet Witch solo series will be successful enough. She's a fine actress, but her character is not the most recognizable with the general audience. Her character is even more secondary (dare i say minor) and that's because Wanda Maximoff was first introduced in 2014. Yeah, Wanda and her brother Qicksilver first appeared in Captain America: The Winter Soldier.
Not enough time and not enough screen-time to leave a mark… To leave a presence if you ask me… But, hey… I personally haven't watched a good Marvel series… well, since Jessica Jones. I can't wait to find out if they did the characters some TV justice. Even the Scarlet Witch.