Liked Spider-man and Amazing Spiderman… and I have a feeling I'll love Homecoming
OK here's the thing. The latest Spider-man reboot is coming to theaters tomorrow and frankly I can hardly wait to see it. Titled Spider-man Homecoming and directed by Jon Watts, it has Tom Holland in the titular character. That of Peter Parker aka Spider-man.
Michael Keaton, Jon Favreau, Donald Glover, Zendaya, Laura Harrier, Tune Daily star in the supporting roles, while Robert Downey JR makes his return as Tony Stark, the brilliant playboy billionaire turned Peter's mentor.
And while I highly anticipate the third reboot in the last 15 years, let me tell you what I love about Spider-man Homecoming and what I loved about the previous reboot installments.
Let me start from the present. Jon Watts's Spider-man has another great and charismatic actor in the role of Peter Parker. Second British actor in a row (after Andrew Garfield) Tom Holland is not only one of the most charismatic and talented actors working today, he's also the youngest actor to play Peter Parker. Tobey Maguire was 27, while Andrew Garfield was one year older. And not only Tom looks like a high school teenager, his boyish look and small frame (he's 5'8'') make him years younger than his actual age.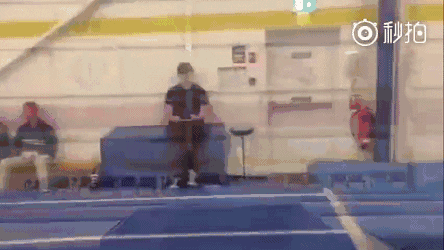 But what sets Tom apart from the previous 2 actors that embodied that same role, is that he's incredibly flexible and athletic. He's also a professional dancer and as such already performed on Broadway in the musical Billy Elliot. Oh and have you seen his gymnastic vlogs, and parkour videos? Pretty incredible I must say.
I'm also excited about the diversity in the cast, about the presence of Robert Downey JR (in father figure type role to Peter) and of course about the presence of Michael Keaton. I have been loving and respecting his body of work since Beetlejuice, and I'd loooove to see Batman in a more villainous role.
But that is not to say that I didn't liked 2002 Sam Reimi's Spider-Man (especially Spider-Man 2) and 2012 Marc Webb's The Amazing Spider-Man (the 2014 sequel not so much). I loooved them. The casting of Tobey and Andrew was great on both movie reboots and the picks of the love interests Mary Jane Watson and Gwen Stacey (Kristen Dunst/Emma Stone) was wonderful.
Oh, and can I mention the villains? Now, I haven't read the comics so I'm unfamiliar with the material, and if the movies stayed true to the source (when forming the characters) but from a cinematic point they were great. Some more than others, but they all stood out and were pretty memorable despite there were abundance of them in some of the movies (hint Spider-Man 3).
What I am worried about Spider-man Homecoming is the movie's capability to be both exciting and permitting of other characters (even the villains) to shine. I'm also worried if the movie will be relying on Robert Downey JR stardom/charisma and the possibility of him stealing Tom's thunder. Young Tom's appearance in Captain America- Civil War was merely 10 minutes long but it made a huge impression on the audience, so it's about time we see if he can carry the weight of a solo movie on his shoulders. Good luck Tom.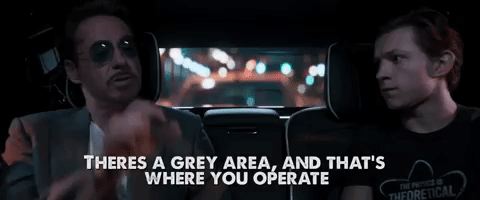 Spider-man Homecoming's premiere is set for tomorrow and be sure to check out the film review right after. Here on Filmsane.