Legally Blonde: Fun and useless facts about the cult movie
Legally Blonde is back for a third installment ladies!. Elle Woods is back too, and with her, so is Reese Witherspoon. That's right. According to THR, the Oscar winner is in the final negotiations to appear in a third Legally Blonde film, almost 20 years after the release of the first successful rom com.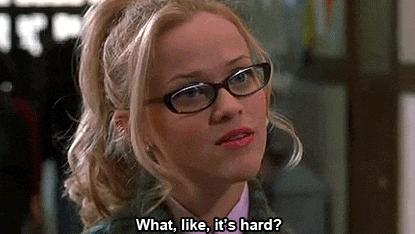 A Legally Blonde sequel (called Red, White & Blonde) was released in 2003, and it ended with Woods setting her sights on the White House, and i'm looking forward in seeing what she will be doing there, if the screenwriters decide to put her in the Oval Office of course. There are no official details about the plot of Legally Blonde 3, but according to Deadline, Kirsten "Kiwi" Smith and Karen McCullah are being lined up to write the new script, and producer Marc Platt is said to be on board. There is also no word on the possible director for the third movie, and the release date.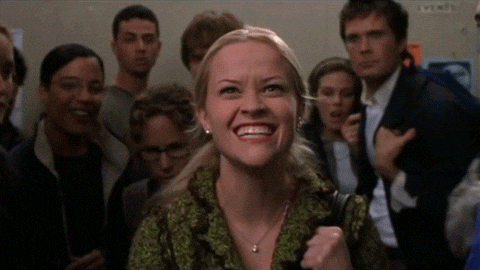 But while we wait for the third Legally Blonde movie to come out, let's look back at some of the fun yet useless facts about the original 2001 movie.
As agreed in her contract, Reese Witherspoon kept all of her costumes after filming.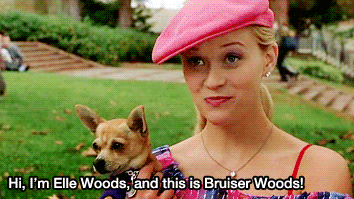 Reese Witherspoon's character wears 40 different hairstyles throughout the film.
During the opening credits, a group of (mostly) guys is seen wrestling on a lawn in front of a fraternity house. These folks are actual Caltech students, and were a last-second addition to this scene: they showed up on the set (the row of fraternity and sorority houses featured are administrative buildings on the edge of Caltech's campus) unannounced and were invited to join in the filming.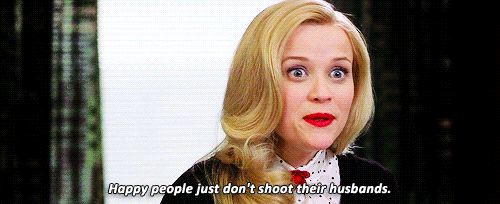 When Elle is studying for the LSAT with her sorority sister, Amy, Amy is reading off answer choices for a LSAT question. This is an actual LSAT question, which is part of the analytical reasoning section, taken from actual LSAT #31, June 2000.
Reese Witherspoon and Selma Blair previously appeared together in Cruel Intentions (1999).
Elle Woods says she grew up in Bel Air across the street from Aaron Spelling, Tori Spelling was considered for the role of Elle.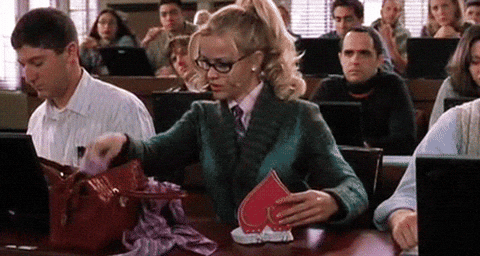 Ariel photography of Harvard College and surrounding streets of Cambridge, MA, were edited into exterior shots taken of similar types locations in California. Great attention was paid to the backgrounds of these exterior shots to create the different seasons, including painting leaves Fall colors, and having people positioned in trees, dropping the painted leaves behind the actors in their scenes.
Chloë Sevigny turned down the role of Vivian.
More than 30 scarves are used as accessories throughout the film by Elle.