Lady Bird and 5 other perfect score flicks
Yup that's right. You've probably heard the news, but if you haven't, Greta Gervig's directorial debut Lady Bird scored 100% fresh on Rotten Tomatoes. Yes, Lady Bird has 164 positive reviews from the film critics, and not a single bad one, thus surpassing Toy Story 2, which had 163 positive reviews.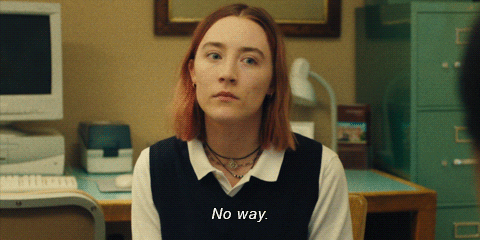 Greta Gervig's written and directed comedy-drama has Saorise Ronan in the main role, and is already a top contender in the upcoming awards season. Lady Bird received a standing ovation at its international premiere at the Toronto International Film Festival, and it received critical acclaim for Ronan and Metcalf's performances, and Gerwig's directorial efforts. A.O. Scott of The New York Times labelled Lady Bird as "big-screen perfection", and found it to be "exceptionally well-written, full of wordplay and lively argument. Every line sounds like something a person might actually say, which means that the movie is also exceptionally well acted.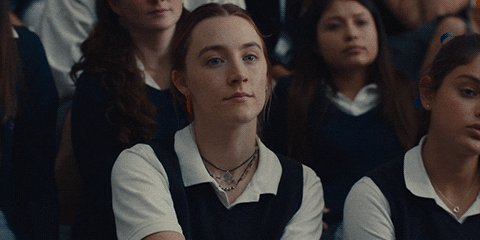 But what are other fantastic movies that have the perfect 100% score on Rotten Tomatoes besides Lady Bird? Here are some of them.
Citizen Kane (1941)
Director: Orson Welles
Stars: Orson Welles, Joseph Cotten, Dorothy Comingore..
Fun Fact about the movie: Orson Welles was just 25 years old when he directed, co-wrote, starred in and produced this, his very first feature film–a feat unlikely to ever be matched on any film so highly esteemed.
The Third Man (1949)
Director: Carol Reed
Stars: Orson Welles, Joseph Cotten, Alida Valli
Fun Fact about the movie: A huge fan of the film, Martin Scorsese wrote a major thesis on it whilst in film school. He got a B+ for it, his tutor remarking "Forget it, it's just a thriller".
All About Eve (1950)
Director: Joseph L. Mankiewicz
Stars: Bette Davis, Anne Baxter, George Sanders…
Fun Fact about the movie: Years later, Bette Davis said in an interview "Filming All About Eve was a very happy experience….the only bitch in the cast was Celeste Holm."
The Conformist (1970)
Director: Bernardo Bertolucci
Stars: Jean-Louis Trintignant, Stefania Sandrelli, Gastone Moschin…
Fun Fact about the movie: Alberto Moravia's novel is told from an omniscient point of view. For the film adaptation, Bernardo Bertolucci chose to tell the story more from the viewpoint of the protagonist, whose memories and feelings are deliberately misleading and unreliable. Bertolucci's non-linear approach to the film's timeline only adds to the film's stream-of-consciousness feeling.
Toy Story 2 (1999)
Directed by : John Lasseter, Ash Brannon, Lee Unkrich
Stars: Tom Hanks, Tim Allen, Joan Cusack…
Fun Fact about the movie: Pixar's first ever sequel, and the only sequel of theirs up until Toy Story 3 (2010), since Disney wouldn't let them make more sequels until they purchased/acquired Pixar in 2006, as well as Toy Story (1995) being their only film to become a franchise up until Cars (2006) with its sequel Cars 2 (2011).