Kirstie Alley: The Tragic Fall Of A Once Great Star
I've been meaning to write about Kirstie Alley for quite some time. Mostly because I've been a fan of hers for quite some time, and I'm having a tough time accepting her career decline.
Yes, i've loved her on Star Trek- The Wrath Of Khan, on Cheers, On Veronica's Closet, Look Who's Talking, Village Of The Damned, Drop Dead Gorgeous and even in For Richer Or Poorer. Seriously, I've loved her comedic style, brash outspoken personality, her sense of humor and her voice for as long as i can remember. I just adored seeing Kirstie Alley in almost everything.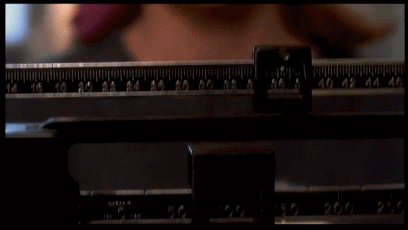 Note on the past tense in that sentence. Not so much anymore, and to be honest I haven't been a fan of her work for quite a while now. If you actually go to her Wikipedia page, you'll notice that Kirstie hasn't done anything noteworthy (acting wise) in almost 2 decades. Her last credited movie is 2015's Accidental Love, but her last quality project is the 1999 dark comedy Drop Dead Gorgeous.
Oh and since her hit TV Show Veronica's Closet ended in 2000, the dominant presence on her resume have been the guest appearances in TV shows, forgettable TV movies, reality shows like (Kirstie Alley's Big Life and The Fat Actress) and appearances on Dancing With The Stars. Sure she had a 10 episode stint on Scream Queens and had a failed TV sitcom Kirstie (with Rhea Perlman and Michael Richards) but they were also as forgettable as the rest of the stuff I've mentioned before.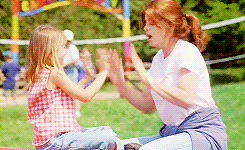 As of the beginning of this month, she's been part of the season 22 of Celebrity Big Brother: Eye of the Storm, and from what I hear (and read on social media) her behavior is not so prim and proper as it should be.
Oh and let's not forget. She's spent more air time in the past decade or so talking about her weight loss/gain than she did about her future projects. What has happened to her? Is this the only way to stay in the spotlight? Is she happy with this career development. I'm not and i'm one of her biggest supporters.
I often wondered what career path she would had if she reached her potentials. I'm very aware that Hollywood is not very forgiving with aging and being an over-weight (especially for the actresses) but I can clearly remember watching her back in the 90's and really enjoying her talents even with a few pounds extra on her. And she did had talents. She was incredible in comedies, in horrors (check Kirstie in Village of the Damned) and she was one of my all-time favorite movie moms. Seriously.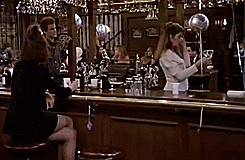 I can't for the life of me rationalize her decision to go on and participate in Celebrity Big Brother. Why would she demean herself and do something that is not even remotely associated with her profession? I know that beggars can't be choosers but is she a beggar? These questions are actually my desperate attempts of rationalizing her recent career choices and making sense of them all. The woman who won Golden Globe for Cheers and has her own star on the Hollywood walk of fame is now in a confined environment with a man that is a living embodiment of a Ken Doll. Why?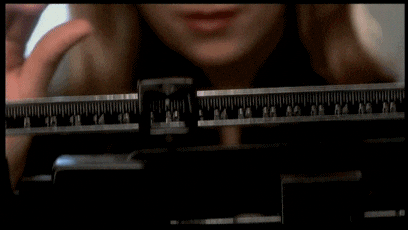 I guess i'll never have the answers, and I suppose I'll never get the old Kirstie Alley back. The cool amazing Kirstie that fought with demonic children. I guess I'll be hearing more about her weight loss plans and less about her next great role, but i'm sad that it turned out that way. It's such a sad and tragic fall of a once great star.