Just some awesome movies I can't wait to see until the end of the year
Ok let's talk about movies. Or better yet…. Let's talk about upcoming movies. The ones that we are waiting to be released soon. Like reeealy soon. And by "WE" i mean "ME" 🙂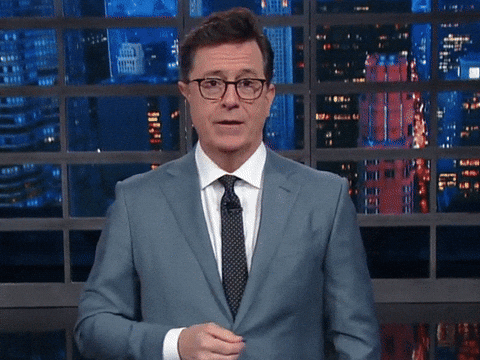 Sure, there will be another Star Wars movie coming to theaters at the end of the year, but in the months leading to The Last Jedi, there's  Blade Runner 2049, Marvel's latest installment Thor Ragnarok, and of course Daniel Day Lewis' last movie, Phantom Thread (in limited release).
Written and directed by the talented Paul Thomas Anderson, Phantom Thread is not just highly anticipated movie, it's also one of the strongest Oscar contenders of the year. I'm a massive PTA fan, so his latest work is gonna be a treat for me.
But what other great movies are set to be released until the end of the year? Here's some of my picks.
The Dark Tower
Director: Nikolaj Arcel
Stars: Katheryn Winnick, Matthew McConaughey, Idris Elba…
Opens on: 4 August 2017
IMDB synopsis: The Gunslinger, Roland Deschain, roams an Old West-like landscape where "the world has moved on" in pursuit of the man in black. Also searching for the fabled Dark Tower, in the hopes that reaching it will preserve his dying world.
Kingsman: The Golden Circle
Director: Matthew Vaughn
Stars: Taron Egerton, Colin Firth, Mark Strong…
Opens on: 22 September 2017
IMDB synopsis: When their headquarters are destroyed and the world is held hostage, the Kingsman's journey leads them to the discovery of an allied spy organization in the US. These two elite secret organizations must band together to defeat a common enemy.
Battle of the Sexes
Directors: Jonathan Dayton, Valerie Faris
Stars: Emma Stone, Elisabeth Shue, Steve Carell…
Opens on: 22 September 2017
IMDB synopsis: The true story of the 1973 tennis match between World number one Billie Jean King and ex-champ and serial hustler Bobby Riggs.
Blade Runner 2049
Director: Denis Villeneuve
Stars: Harrison Ford, Ryan Gosling, Ana de Armas…
Opens on: 6 October 2017
IMDB synopsis: Thirty years after the events of the first film, a new blade runner, LAPD Officer K (Ryan Gosling), unearths a long-buried secret that has the potential to plunge what's left of society into chaos. K's discovery leads him on a quest to find Rick Deckard (Harrison Ford), a former LAPD blade runner who has been missing for 30 years.
Thor: Ragnarok
Director: Taika Waititi
Stars: Chris Hemsworth, Tom Hiddleston, Cate Blanchett
Opens on: 3 November 2017
IMDB synopsis: Imprisoned, the mighty Thor finds himself in a lethal gladiatorial contest against the Hulk, his former ally. Thor must fight for survival and race against time to prevent the all-powerful Hela from destroying his home and the Asgardian civilization.
Murder on the Orient Express
Director: Kenneth Branagh
Stars: Johnny Depp, Daisy Ridley, Michelle Pfeiffer
Opens on: 10 November 2017
IMDB synopsis: A lavish train ride unfolds into a stylish & suspenseful mystery. From the novel by Agatha Christie, Murder on the Orient Express tells of thirteen stranded strangers & one man's race to solve the puzzle before the murderer strikes again.
Justice League
Director: Zack Snyder
Stars: Ben Affleck, Gal Gadot, Jason Momoa
Opens on: 17 November 2017
IMDB synopsis: Fueled by his restored faith in humanity and inspired by Superman's selfless act, Bruce Wayne enlists the help of his newfound ally, Diana Prince, to face an even greater enemy.
Molly's Game
Director: Aaron Sorkin
Stars: Jessica Chastain, Idris Elba, Kevin Costner
Opens on: 22 November 2017
IMDB synopsis: Molly Bloom, a young skier and former Olympic hopeful becomes a successful entrepreneur (and a target of an FBI investigation) when she establishes a high-stakes, international poker game.
Star Wars: The Last Jedi
Director: Rian Johnson
Stars: Daisy Ridley, John Boyega, Mark Hamill
Opens on: 15 December 2017
IMDB synopsis: Having taken her first steps into a larger world in Star Wars: The Force Awakens (2015), Rey continues her epic journey with Finn, Poe and Luke Skywalker in the next chapter of the saga.
Phantom Thread
Director: Paul Thomas Anderson
Stars: Daniel Day-Lewis, Lesley Manville, Camilla Rutherford
Opens on: 25 December 2017 (limited release)
IMDB synopsis: Set in the fashion world of 1950s London, a dressmaker is commissioned to design for members of high society and the royal family.