Introducing the frontrunners for Bond 25 director job
Well it's official. Bond 25 is arriving in theaters on 8 November 2019, with likely Daniel Craig in the titular role. That of the 007 secret agent James Bond. The announced and highly anticipated movie will be Daniel's 5th from the famous franchise the actor will be well in his 50's.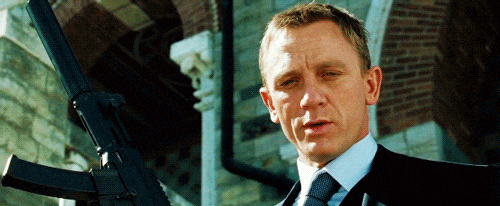 On the day of the premiere Daniel would be playing the role of James Bond for 13 years, but although the title and the premiere date were announced, there is no word on Daniel's co-stars, screenwriters who will be penning the movie, or the director that would be directing it.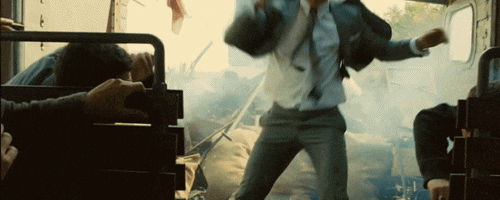 However, Deadline reported that although there is no official pick from Eon Productions, there is a short list with 3 directorial favorites on the person who should be directing Bond 25.
Denis Villeneuve
Age: 49
Latest film: Arrival (2016)
Upcoming film: Blade Runner 2049 (2017)
Probably most famous name on the list and one of the most exciting and talented directors out there. After making his feature film debut in 1998 with August 32nd on Earth, Villeneuve was introduced to English speaking audiences with his 2013 movie Prisoners. Since then, he's been known to make one master piece after another.
Most recently the SF thriller Arrival for which he earned his first Academy award nomination (for best director) and in just a couple of months he'll be showing his latest picture. The highly anticipated sequel to the SF classic Blade Runner 2049. Denis Villeneuve is also my favorite for the Bond 25 job mostly for his renowned scenes of tension building solely with his camera work, but who are the rest?
Yann Demange
Age: 40
Latest film: '71 (2014)
Upcoming film: White Boy Rick (2018)
If Villeneuve is experienced director currently fighting for Bond 25, Demange is the exact opposite. The French director made his feature film debut just 3 years ago, with '71, and is yet to present the follow up White Boy Rick (2018).
The 2018 crime drama White Boy Rick is produced by Darren Aronofsky (among others), and has Jennifer Jason Leigh, Bruce Dern, Matthew McConaughey, Piper Lurie and Bel Powley in the roles. Demange has a lot of potential, talent and eagerness to work on a big studio budget, and especially on a franchise like Bond but does he stand a chance? Probably not.
David Mackenzie
Age: 51
Latest film: Hell or High Water (2016)
Upcoming film: Outlaw King (TBA)
Mackenzie is technically the oldest one of them all, but more known for making high quality, low key films on a tight budget. Seriously. His last movie Hell Or High Water had a total budget of 12 million dollars and was nominated for 3 Academy Awards. 12 million dollars usually cost the evening diamond earrings that the Bond girl (whoever she may be) will be wearing in a 2 minute scene.
He rarely uses the same actors in his movies, but every single of his work is probably a small budget master piece. My personal favorite is Starred Up (2013) but Perfect Sense (2011) is also aprecious gem of a movie.