I'm Not Buying The Retirement Plan Quentin!
Every time a Hollywood celebrity starts talking about retirement my ass starts to twitch. Seriously. Not because of fear that we the fans might loose something valuable and interesting to bitch about, but simply because it's not true. More often than not, they're saying it for a free publicity or in some cases they want to divert the media/public focus on something else. For the life of me i can't figure which one of these things is with Quentin Tarantino. My guess is the both cases, with heavy emphasis on the former and a touch of the latter, but hey… With him no one is certain.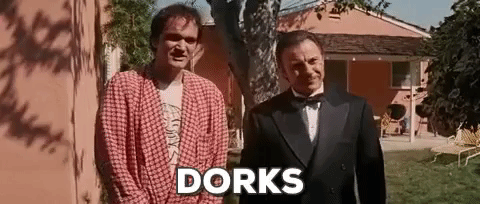 But right here in this post, let me break down the reasons i'm not buying the retirement plan talk from Quentin.  You've probably heard it. He's been talking for years now, that his plans is to stop making movies after his 10th feature film. Well his 9th movie, Once upon a time in Hollywood is about to be released at the end of this month, and just this week he causally mentioned that he's not about to wait for the 10th movie to be released in order for him to retire. And i call bullshit.
Do you remember Daniel Day Lewis's retirements? Yes there were several of them throughout the years. First in the early 90's, then in the early 2000's and now after his last collaboration with Paul Thomas Anderson- Phantom Thread. I have a feeling that it's going to be the same with Quentin. He may work on books, theater plays or even TV shows, but i have a feeling that he will never leave the movies. He loves them way to much to fully give up on them. And even if tomorrow he says… That's it.. No more directing, i'm willing to bet 10 bucks that he will return to directing in 5-6 years. And yes. I'm very well aware that he's in his early to mid 50's and he's probably thinking of starting a family, but hey… Come on. He's not a woman. He won't have to wait a while before coming back to work, he won't have to breastfeed the kid. No. It's much easier for a man to come back to work after having a baby.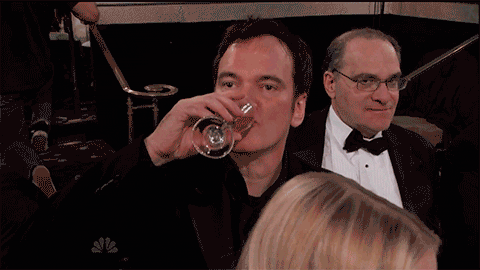 I don't think that he will retire, and even if he does, it won't last that long. Yeah. I'm calling BS on his retirement talk. Sorry not sorry. I know it, you know it, everybody knows it. It's just a cheap marketing ploy so his movie get a better rep and much better publicity. He's had some rocky time with the public after the #MeToo movement, and he'll use every opportunity to get back to our good graces. Yeah, he's been publicly attacked from Uma Thurman and most recently from Roman Polanski's wife and he needs this distraction. Emmanuelle Seigner heavily criticized Quentin for not consulting Polanski before making the movie, and when you think about it… frankly she's not wrong about it. Tarantino could have at the very least asked him about the events in a 5 minutes conversation.
But i digress. My point is that Quentin will never retire. He's just saying that to get bonus points and sympathy with the audience. He's going to make movies in his 90's much like his fellow colleague Clint Eastwood.  He'll even dab into the famous movie franchises if he feels that will get him more prestige, likability and critical acclaim. He's not the money chaser type of a guy i feel. No he cares about accolades and critical acclaim. And yes… He will never retire. Mark my words.