I present… Robert Downey JR's most underrated movie
And best movie I might add. But let's start from the beginning. You've probably heard of this man, I presume. Robert Downey JR. He was Charlie Chaplin, Dito Montiel, Sherlock Holmes and of course Tony Stark.
Downey is yet to reprise his role of Iron Man in the upcoming Avengers Infinity War, but I want to talk about one particular role in one particular movie that I just adore, and I feel hasn't been getting the love it deserves in the past 18 years.
Curtis Hanson's Wonder Boys. The drama was the only movie that Downey had back in year 2000, but it's frankly his best role to date and his best movie too. Sure there are some other indie gems like Home for the Holidays which I love, and of course Kiss Kiss Bang Bang is still brilliant, but Wonder Boys still holds a special place in my heart.
It's the movie I'll sit down and watch over and over again, and it's the movie that gives me warm, fuzzy feeling afterwards. Also… It reminds me of fall, and my aimless college days.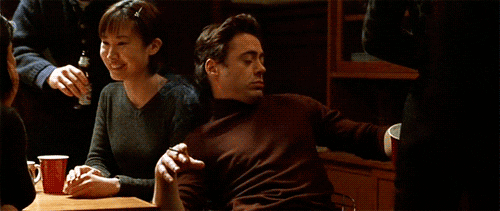 But I think that's the essence of the movie. Trying to figure out who are you and what you want to do with yourself, exactly in those pivotal moments of your life. Your college days. Trying to fit in and impress the big leagues while being clueless of pretty much everything else. However…. Michael Douglas (Not Robert) has the lead role in Wonder Boys.
He plays professor Grady Tripp, a novelist who teaches creative writing at a university but has been unable to finish his second novel. He's also newly separated from his wife, and the married woman with whom he's having an affair (the wonderful Frances McDormand) is pregnant with his child. But his misery doesn't end here. He's due to write a follow-up book to his widely successful debut novel but he's not has written a sentence in months and his editor is in town to check out his "progress". Downey plays Terry Crabtree, Tripp's longtime editor who is also in a slump (career-wise). Crabtree is gay and arrives in Pittsburg with a drag woman (Miss Antonia "Tony" Sloviak) whom he picked up at the airport- just hours before landing. This is a phenomenal movie and every single actor shines in their respective roles. Douglas gives his best performance since… forever, young pre-Spiderman Tobey Maguire is brilliant too, but Downey is a revelation here.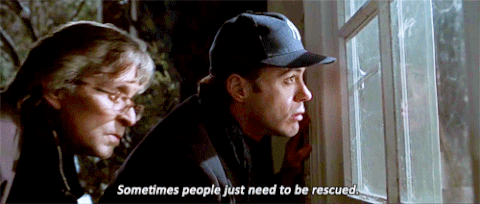 But if you ask me…  I think that the screenplay by Steve Kloves is the true star in Wonder Boys. I've never seen a film with such well crafted, well written and interesting characters. And that's especially true about Terry's character. Roger Ebert called it in his review:
"the most accurate movie about campus life that I can remember. It is accurate, not because it captures intellectual debate or campus politics, but because it knows two things: (1) Students come and go, but the faculty actually lives there, and (2) many faculty members stay stuck in graduate-student mode for decades".
The dialogue, the characters, the lines and the comedic undertones. Just look at the scene in the bar. Tobey's character is drugged and passed out in a booth and Michael and Robert's characters are talking about another man across the bar. They talk about his life, but suddenly Tobey corrects them, and casually informs them that he's been listening to every word they've said up to this point.  Including the stuff they said about him. The scene was done with such wit, finesse and brilliance that I think it's still lodged in my brain, and not to mention the little not to Marylin Monroe that was peppered throughout this film. Now I should point out that this movie was made during Downey's biggest struggles with his addictions, and reportedly, Downey acted in a professional manner for the entire four-and-a-half month shoot. However… after wrapping the production he returned to Los Angeles and violated his parole.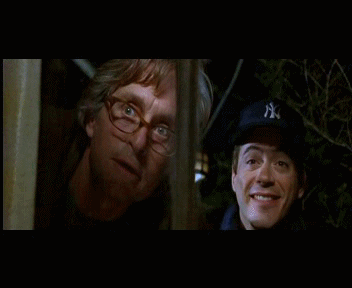 What pains me about this movie is the poor reception it received, commercially. It was well received by most of the film critics, but failed miserably at the box office. After the film failed at the box office, there was a second attempt to find an audience with a new marketing campaign and a November 8, 2000 re-release, but that was also a financial disappointment.
Downey is in his mid 50's now and wrapping up on a decade long path of playing Iron Man. But no matter how many Marvel and Sherlock movies he makes… He will never ever make a movie like Wonder Boys or play a role like Terry Crabtree. That's his most underrated film in his entire career and his most underrated role. I highly recommend it.