I found the best character on TV right now (for real)
Hi, my name is Suzana (Susie for short) and I just found an awesome fictional character. Susie Myerson is the name and The Marvelous Mrs. Maisel is the TV series in which she is the true boss, and I'd love to tell you more. More about Susie… and the many many reasons on why I adore her to be exact.
But let's start with the TV show. Now, I've just finished The Marvelous Mrs. Maisel, and to be fair it was the show I was waiting for a looong time. I grew tired of the procedural drama, gritty fantasy and light-weight sitcoms. I was down to watching barely two series in continuity (Mom and Shameless) and I wanted more. Not more more, but more of the good quality TV that I've been accustomed to with the show's I just mentioned. It all started with the Golden Globes.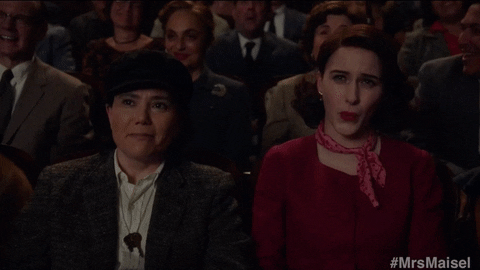 The Marvelous Mrs. Maisel picked up the awards for best comedy series, and best actress in a comedy series (Rachel Brosnahan), so I figured…
Yeah, why not? Let's give It a go.
And I was hooked 10 minutes into the pilot episode. When I come to think about it, I was instantly smitten with the main character Miriam "Midge" Maisel (played by Rachel Brosnahan), but more so with Susie Myerson character. Played by the fabulous Alex Borstein, Susie is the breakout character of the show. I'm telling you. In a show that also features Kevin Pollak, Tony Shalhoub and Marin Hinkle in the supporting roles, and Luke Kirby in the role of Lenny Bruce, she will grab you by your throat and won't let you go. Susie will be the one you'll remember and want more of.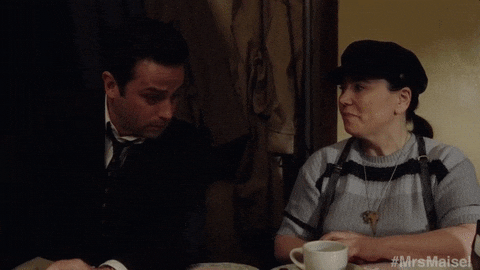 Thanks to the brilliant writing from Amy Sherman-Palladino and the outstanding talent that comes out of Miss Bornstein, Susie is a god damn brilliant character, and probably the best on TV right now.
Now, the premise of the show is layered out in the pilot episode nicely. Miriam "Midge" Maisel, a Jewish upper-class housewife and a mother of two will find herself in a drunken impromptu stand up session in The Gaslight Café after her husband had left her for his secretary. Abandoned, bitter and lonely, Midge will catch the attention of Susie, the sarcastic and also lonely employee of The Gaslight Café. Sussie will offer her services as an agent, and the two will start an unlikely but awesome working relationship.
But what makes Susie so great?
Well, she's rough around the edges, but she's a big fuzzy teddy-bear underneath that entire tough exterior. Always dressing in pants, suspenders and leather jackets and with a hat on her head, she stands out from the crowd. Meaning she stands out from the skirt pleating, make up re-touching and high heal wearing norms of the 50's. She dares to be different, not just with her looks, but also with her humor, convictions and general attitude.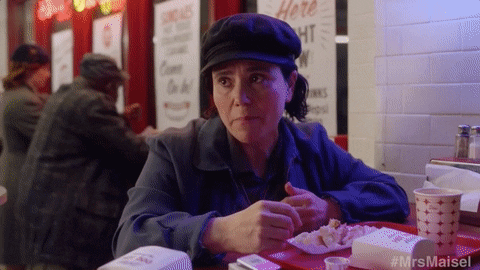 She holds no punches, she doesn't mince her words and she most definitely lives by her own rules. To tell you the truth, you'll fall in love with her character after 5 minutes, and you'll stay in love with her right until the end of the first season. She's funny, caring and down to earth and she truly wants to establish Midge as a respected comic. She is blunt and unconventional, but she means well and is not afraid to speak her mind. On everything. She defies social gender expectations and she unapologetic-ally not ashamed of it.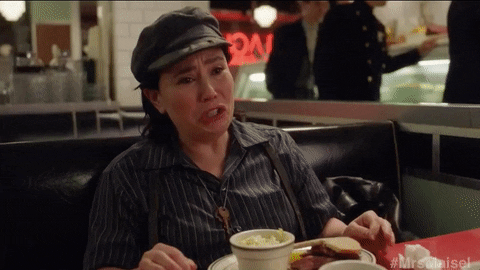 I loved that most of the premise is centered around the two characters, and not only we get to see the two of them grow and form an unique bond, we actually we get to see the female perspective on almost everything. Society, women, politics, love and friendship.
But I was sold on Susie character after that first scene with Midge in the bar.
It's fine. I don't mind being alone. I just don't want to be insignificant.  Just like I know unless I somehow get rich enough to hire some German broad to walk me around the park twice a day in my old age, I'm gonna spend my entire life alone.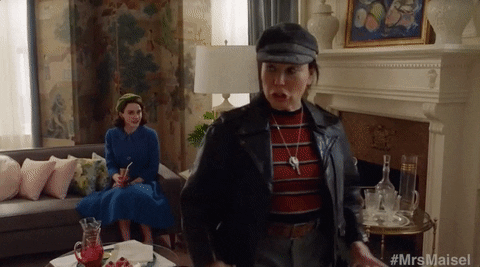 Look, you may start watching The Marvelous Mrs. Maisel for the 50's inspired setting. You may watch it for the set pieces and the costumes of that era, or even the oldies in the soundtrack. Hey and if you're into anyone in particular from the cast, there is plenty of talent to pick and choose. Whatever the reason for binging the series may be, I guarantee that you'll end up falling in love with one particular lady. Susie.
Not only she's the best character in that series, she's probably the best character in any series right now.