I found the best character in Black Panther… and (hint) it's not Black Panther
Oh hell yeah!  I finally saw Black Panther and it was amazing. Truly it's one of Marvel's best movies to date, but for now I'd like to discuss one other thing from the movie. Something very dear to me.
Probably the best character in Black Panther and one of my new favorite actresses. I'm talking about Shuri, of course and she's played by the very talented Letitia Wright. The 24 year old actress is in the role of Shuri, (T'Challa's younger sister/princess of Wakanda) and like I've previously mentioned… She's probably the best thing in the entire movie. Which is saying a lot, because Black Panther is one awesome movie.
But let me start from the beginning. Shuri is played by the British-Guyanese actress Letitia Wright. She had her breakout role in 2016's Urban Hymn and hasn't stopped since. She already shared the screen with the likes of Liam Neeson and Vera Fermiga in The Commuter and will soon be seen in Steven Spielberg's Ready Player One.
Wright was already part of two of the most acclaimed TV series of all time (Doctor Who and Black Mirror) and is yet to reprise the role of Shuri in the upcoming ensemble cast Marvel movie Avengers-Infinity War.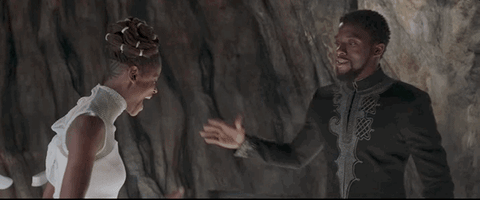 Which leads me to the best part. Writing about the character itself. Oh Shuri. How I love you. Seriously. If you're headed to the movie theater for any other reason (Chadwick Boseman, Michael B. Jordan or the movie itself), right after you leave the movie theater you'll be in love with Shuri.
She's basically the much younger, female version of Tony Stark. Brilliant scientist who not only is confident, smart and graceful, can also kick some ass and look gorgeous while she does it. Oh and did I mentioned that she fights with a self made blaster guns on her hands?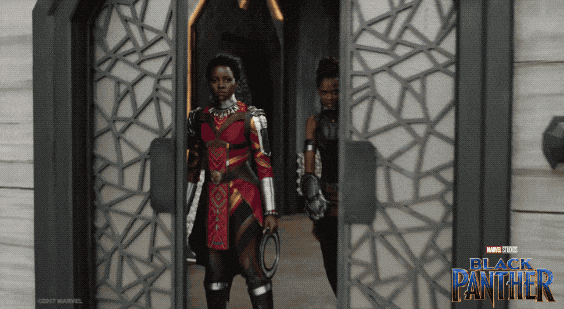 How cool is that? Her love for her brother is matched only by her love for her country, and will do anything to protect both of those things. Even if it means swallowing her pride and asking the "enemy" for help.
She's reasonable, helpful and resourceful. She's also funny and beautiful. She's the future of MCU and I'd love to one day (or rather sooner for that matter) see a spin off/solo Shuri movie. She's a great role model for young girls and trust me… probably the best part of the Black Panther movie.
You'll be in love with her by the closing credits.