I don't like the Last Jedi re-cut film, but I get why it was made
You've probably heard the news. A fan-made re-cut of Star Wars: The Last Jedi with intentionally removed female characters has been circulating recently on line. Yes the movie is titled The Last Jedi: De-Feminized Fanedit, its 46 minutes long and it does not have any single female character in it.
The original cut of the movie was two hours and 35 minutes, but the newer shorter version (among other things) even includes swifter death to the Captain Phasma character, played by Gwendoline Christie.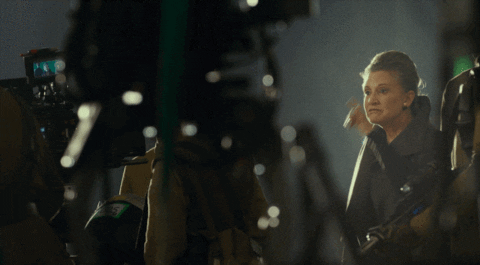 Like I said in the title… I don't particularly like this sexist version of Star wars, but I get why it exist. Don't burn me to the stake for this, but I noticed something while I was watching the movie. I saw The Last Jedi with my fiancé and a friend of ours, and being surrounded by men on both sides of the cinema row, I noticed something. It was evident even back then, but I get it now. The reaction from the both men I was with, on some of the scenes.
More specifically on the scenes in which general Leia (Carrie Fisher) and especially her replacement Vice Admiral Amilyn Holdo (played by Laura Dern) with Poe Dameron (played by Oscar Isaac). Poe was cocky, Poe was courageous, Poe was reckless and arrogant. Poe was a man not used to follow orders from so many women, and the tension between him and Leia/Holdo was so palpable you could cut it with a knife.
The tension around me was palpable as well. I noticed that my fiancé was visibly displeased with the way Poe was treated, and couldn't stop bitching and whining because of that. As we walked out of the movie theater, he actually told me that Poe deserved better treatment, and those particular scenes were emasculating.
Yes that's right. The trigger happy fly boy, as Holdo called Poe was being emasculated in the movie by two strong, capable and courageous women, and he had a big problem about it. He still does BTW. So this cutout movie led me to believe that was made by very similar displeased man.
One that had similar reaction to the same exact scenes, and that thought Poe was being emasculated right in front of his eyes. I can't say for certain, but I'm guessing that was the case. So, yeah… This cutout movie was made probably by one such displeased man. A very sexist and misogynistic man, but i man never the less… Like i said….
I don't like it, but I know where it's coming from actually.