I actually found my soulmate at the movies
I know I know. I always hated that term. Soul-mate. The cynic in me always looked down and frowned upon that term. Like it was a bad word. I still have mixed feelings towards the term, but since March 5, I actually have grown to tolerate it. That's mostly due to the fact that that I found my soul-mate at a movie related event. While i was watching movies.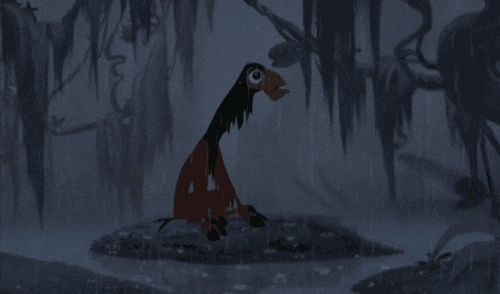 The days and weeks prior March 5th were not the best for me. In fact they were god damn awful. I've been bored out of my mind in one of the coldest winters in recent history, and to make matters worst I've broken up with my best friend which probably still hurts the most. Oh and let's not forget that I was out of a job and without any prospect on the horizon in finding a new one, so I was in my usual depressed mode that Sunday morning.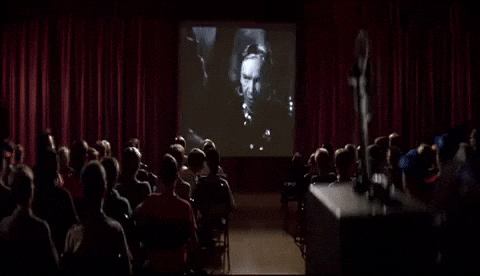 A friend of mine sent me a Facebook message and in it was an invitation to attend an Akira Kurosawa film marathon later that day. The event started at 5 P.M. and I was still in my PJ's when I got the invite.
Wow… its little on short notice don't you think? I thought to myself….
Plus I was still not recovered from an ankle injury several weeks prior, but something in me actually made me to put on decent clothes and actually attend the film marathon.
To be fair I was going there for the social gathering (remember I was short on friends and boyfriends) more than for the Akira Kurosawa movies (never been a fan of his) but hey, what do i have to lose?. So i figured… It was free and I was bored, so I muscled through the ankle pain and on my way i was. Once I got there I was seated at the available chairs and next to one of those was Martin. My soul-mate. He was actually sitting next to another girl and I immediately cursed my bad luck…
Great! He has a GF I thought to myself…
Well, it turned out that she was an invite like me, and was seated at the next available seat (like me)…
We were introduced and actually started talking about movies, TV shows and books. Oh I actually bought a book I had no intention of reading, just because he recommended it to me. We exchanged FB profiles and covered every movie topic there is to know and discuss. Every director, every movie and every Youtube film channel there is, and I was surprised how versatile, knowledgeable and fascinating he was.
Thank God I've found someone I can talk about movies and not dumb down the conversations. He was impressed with the fact that I was a film critic and film journalist and I was impressed with the fact I actually found an intelligent, gorgeous and funny human being to talk to. Oh and he's a Med student too. Awesome right?
Our first date was also movie themed. I had an extra ticket for Kong Skull Island premiere and I invited him to come with me to the movies. He was soaking wet when he arrived and in order to break the ice, he asked me to play a game of air hockey before the premiere stared. Yup. Air hockey. I've never played that before but I managed to score a tie, and it was after the movie that I actually got my first kiss.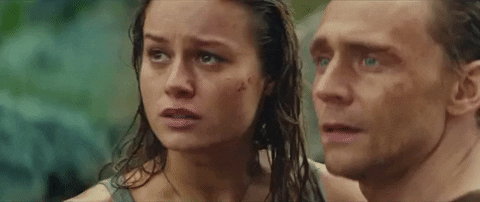 Movies have been bonding us ever since, and it was actually during watching a movie on TV that we actually got engaged. We were at my place and it was the most anti-cinematic moment you can imagine. There was no kneeling on one knee, there wasn't even a ring (then). It was just 2 people deciding to spend our lives together. I preferred it that way, and I still do. People assume that if I watch a lot of movies, I live in a movie. Or at the very least they assume i live a movie fantasy, which is soo not true. But I do like the fact that I found my soul-mate during movie screening. Movies have been bonding tool with my mom growing up, and since March 5th, have been a ticket to love and happiness in the next chapter of my life. To tell you the truth i found my soul-mate in the darkest period of my life, and he actually brought the light.
Oh and he brought soooo many other cool movies since.