Hannah John-Kamen: Meet Marvel's Latest Baddie
If you've never even heard of Hannah John-Kamen, i don't blame you. The English born actress has been a relative unknown/rookie in the mainstream media so far, but that's all going to change from July 6th of this year. She'll become the latest Marvel villain and i'm fairly certain that you'll be hearing more from her this summer. Why?
Because she'll be playing The  Ghost in the upcoming Marvel blockbuster Ant Man And The Wasp. Ghost is a criminal who gains the ability to phase through objects after stealing Pym technology, and although is originally portrayed a male character in the comic-books, she's been turned into a woman character, because the creative team believed that the character's gender was irrelevant to its portrayal, and felt it would be more interesting to cast a woman in the role.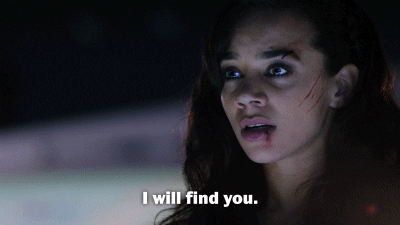 John-Kamen was born in Anlaby, East Yorkshire, England, the youngest of three children of a Nigerian forensic psychologist father and a Norwegian former fashion model mother. But the thing that's most fascinating about the 28-year old actress is the fact that And Man is just her fourth film in her career, and wait until you hear who were the previous 3 motion pictures. She starred in Star Wars: The Force Awakens as a First Order Officer, and then in this year's 2 big blockbusters. Tomb Raider and Ready Player One. Yeah. Star Wars, Tomb Raider and Steven Spielberg movie in just 3 short years. And now a Marvel movie… let's not forget about that.
Kamen in Ant Man And The Was will be sharing the screen with her Tomb Raider colleague, Walton Goggins, and quite frankly i'd love to see another female baddie in a Marvel movie. Cate Blanchett did a fine job playing a villain in Thor Ragnarok last year, and i can hardly wait to see what Hannah will bring to the female version of Ghost, named Ava.
On a different subject, Hannah has been a series regular in Killjoys, the Canadian space adventure drama series that airs on Space channel in Canada, and she has already starred in two acclaimed Black Mirror episodes.