Gotti And 5 (Older) 0% Films On Rotten Tomatoes
You've probably heard the news. John Travolta's new film Gotti has scored 0% approval on the review-aggregation website Rotten Tomatoes. The score is based on 23 reviews (so far) and it didn't do well on the box office too. The movie earned just over 1 million dollars, on a 10 million dollars budget.
Gotti is biopic/crime drama about the life of New York City Gambino crime family mobster John Gotti and his son, and it also stars  Kelly Preston, Stacy Keach and Victor Gojcaj. Gotti was panned by critics, who lamented the writing, aesthetics and performances, although the makeup and Travolta did receive some praise. The film chronicles the three-decade reign of crime boss John Gotti, and his rise as the head of the Gambino Crime Family in New York City, along with his son, John Jr., and his loyal wife.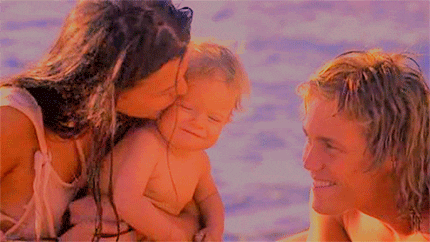 Unfortunately, Gotti is not the only movie with 0% approval on RT, and this is Travolta's second film on this unfavorable list, after the 1993 comedy Look Who's Talking Now! Sure, Travolta has not been the best shape for years now, and his picks on future projects also have not been so great, but 0% is just shameful. But what about the rest? The other movies that have 0% on RT? Who are they?
Well, here's a brief list of some of them. Let me know if you had the chance to watch them and also let me know if you agree with the score of 0%.
Jaws: The Revenge (1987)
Director: Joseph Sargent
Stars: Lorraine Gary, Lance Guest, Mario Van Peebles…
Fun Fact About The Movie: Michael Caine accepted his role after seeing only the first line of the script, which was, "Fade in: Hawaii". Caine had wanted to shoot a movie in Hawaii for a while.
Police Academy 4: Citizens on Patrol (1987)
Director: Jim Drake
Stars: Steve Guttenberg, Bubba Smith, Michael Winslow…
Fun Fact About The Movie: The collapse of her first marriage contributed to Sharon Stone's decision to work on this movie. Of wanting to have some fun after a difficult period in her life, Sharon said, "hanging out with a gang of comedians, it was the best therapy."
Return to the Blue Lagoon (1991)
Director: William A. Graham
Stars: Brian Krause, Milla Jovovich, Lisa Pelikan…
Fun Fact About The Movie: Actress Milla Jovovich was about fifteen years of age when the movie was made according to the movie's press kit.

Look Who's Talking Now (1993)
Director: Tom Ropelewski
Stars: John Travolta, Kirstie Alley, David Gallagher…
Fun Fact About The Movie: John Travolta and David Gallagher worked together in Phenomenon (1996) which they again played father and son.

A Low Down Dirty Shame (1994)
Director: Keenen Ivory Wayans
Stars: Keenen Ivory Wayans, Charles S. Dutton, Jada Pinkett Smith…
Fun Fact About The Movie: Though it's never spoken in the film, Shame's first name as written in the screenplay is Andre; it can be seen on the check he receives in the beginning of the film.