Fred Durst… the director?
You know this dude I presume. Musician, singer, actor, vocalist of the nu-metal band Limp Bizkit and director. Yes. Film director.
And his name probably came up in the media recently too. Yup, after the photos of fellow showbiz actor John Travolta were released by the paparazzi, you probably noticed that the latest Travolta movie is directed by Durst himself. Oh yes.
Moose is the title of the movie, and Travolta is in the lead titular character. Devon Sawa, James Paxton and Ana Golja are also in the cast, and it's apparently a thriller about a film fan that stalks his favorite action hero in an attempt to destroy the star's life. I thought that the movie was Durst's directorial debut, but noooooooo. It's his third motion picture and I was a stunned I'm not gonna lie.
I know that he directed some of the Limp Bizkit music videos, but not that he directed feature films. Several of them actually. He had his big screen debut in 2007 with The Education of Charlie Banks which starred Jesse Eisenberg and in 2008 he presented The Longshots.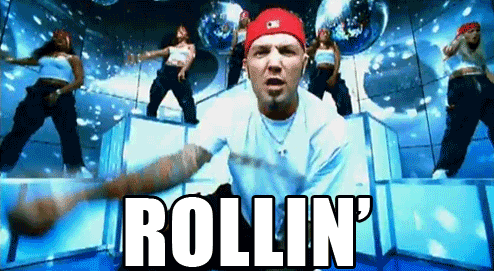 But now he's back behind the camera. With Moose his latest flick, and I feel the need to re-evaluate what I know about movies. Look, I know that Travolta is not in the best shape, and can be easily persuaded to act in anything, but in a Fred Durst movie? But then again, it was that same prejudice that surrounded Colin Firth when he starred in Single Man. You're going to be in a Tom Ford movie? It will ruin your career, was most of the comment section for poor Colin… But eventually it paid off.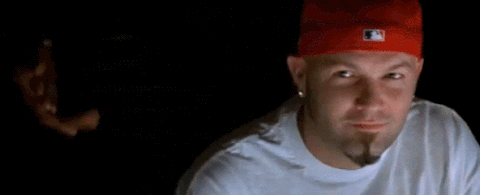 However, Fred is no Tom Ford by any means. I'm curious to find out what this movie will turns out to be, but until then, let's take a brief look at Fred's previous directorial efforts.
The Education of Charlie Banks (2007)
Stars: Jesse Eisenberg, Jason Ritter, Eva Amurri Martino…
Fun fact about the movie: It had its world premiere at the 2007 Tribeca Film Festival, where it won the Made in NY Narrative Award given to the best narrative film made in New York City.
Rotten Tomatoes score: 45%
The Longshots (2008)
Stars: Ice Cube, Keke Palmer, Tasha Smith…
Fun fact about the movie: Director Fred Durst consulted religious experts and anthropologists in order to accurately portray the last voodoo cannibalism scene before the final big game.
Rotten Tomatoes score: 41%