Films that make me hungry or just salivating
Yes, I know. Anthony Bourdain and so many chefs despise the term foodie. Even the urban dictionary is downright condescending with it in it's many descriptions… Go ahead… You can check out for you self… Type in the word foodie, and among the many descriptions you will most likely find: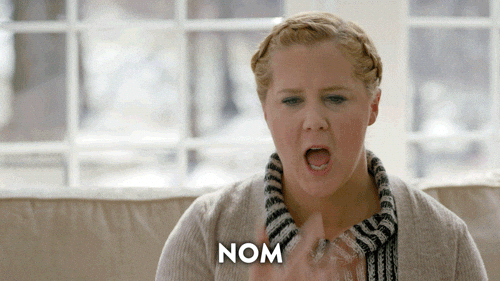 A dumbed-down term used by corporate marketing forces to infantilize and increase consumerism in an increasingly simple-minded American magazine reading audience. The addition of the long "e" sound on the end of a common word is used to create the sensation of being part of a group in isolationist urban society, while also feminizing the term to subconsciously foster submission to ever-present market sources.

Though the terms "gastronome" and "epicure" define the same thing, i.e. a person who enjoys food for pleasure, these words are perceived by the modern American consumer as elitist due to their Latin root forms and polysyllabic pronunciations.
However, being a Millennial and enjoying a simpler and shortened explanations of things, I shall accept the term foodie in this post for sake of time and energy. (I hope you do too). We foodies are food aficionados but we film buffs are also film connoisseurs. And what better way to celebrate those 2 beautiful things than in movies that are combining them and making us practically salivating?
Here are my picks of movies that make me hungry every time I watch them… What are yours food porn movies?
Simply Irresistible (1999)

Director: Mark Tarlov
Cast: Sarah Michelle Gellar, Sean Patrick Flanery, Patricia Clarkson…
Source IMDB: A magical crab works wonders for a terrible chef's culinary skills, leading her towards the man of her dreams.
Chef (2014)

Director: Jon Favreau
Cast: Jon Favreau, John Leguizamo, Emjay Anthony
Source IMDB: A head chef quits his restaurant job and buys a food truck in an effort to reclaim his creative promise, while piecing back together his estranged family.
The Hundred-Foot Journey (2014)

Director: Lasse Hallström
Cast: Helen Mirren, Om Puri, Manish Dayal
Source IMDB: The Kadam family leaves India for France where they open a restaurant directly across the road from Madame Mallory's Michelin-starred eatery.
Big Night (1996)

Directors: Campbell Scott/Stanley Tucci
Cast: Tony Shalhoub, Stanley Tucci, Minnie Driver
Source IMDB: A failing Italian restaurant run by two brothers gambles on one special night to try to save the business.
Waitress (2007)

Director: Adrienne Shelly
Cast: Keri Russell, Nathan Fillion, Jeremy Sisto…
Source IMDB: Jenna is a pregnant, unhappily married waitress in the Deep South. She meets a newcomer to her town and falls into an unlikely relationship as a last attempt at happiness.
Ratatouille (2007)

Directors: Brad Bird, Jan Pinkava
Cast: Brad Garrett, Lou Romano, Patton Oswalt
Source IMDB: A rat who can cook makes an unusual alliance with a young kitchen worker at a famous restaurant.
I Am Love (2009)

Director: Luca Guadagnino
Cast: Tilda Swinton, Flavio Parenti, Edoardo Gabbriellini
Source IMDB: Emma left Russia to live with her husband in Italy. Now a member of a powerful industrial family, she is the respected mother of three, but feels unfulfilled. One day, Antonio, a talented chef and her son's friend, makes her senses kindle.
Julie & Julia (2009)

Director: Nora Ephron
Cast: Amy Adams, Meryl Streep, Chris Messina
Source IMDB: Julia Child's story of her start in the cooking profession is intertwined with blogger Julie Powell's 2002 challenge to cook all the recipes in Child's first book.