Don't be sorry Mark! We get you!
Don't apologize and don't be sorry Mark! At least not for defending something that is basically yours. You've said it first and stick by you convictions. Look I'm happy that he's gracious and somewhat humble in his
Twitter apologies (he actually sets a good example to the much younger actors) but in his case, there was nothing to apologize for or to be sorry for.
As you may have heard, he was not happy with Luke Skywalker in this year's Star wars installment- The Last Jedi. In fact if you take a good look at the movie's IMDB page, under trivia you'll find this:
After reading the script for the film, Mark Hamill told director Rian Johnson:
"I pretty much fundamentally disagree with every choice you've made for this character [Luke Skywalker]. Now, having said that, I have gotten it off my chest, and my job now is to take what you've created and do my best to realize your vision."
And this was published months and months before even the press tour and all the promo junkets began. He was honest, concerned and vocal about his disagreement over his character in The Last Jedi. He said it on red carpets, and in TV interviews over and over…. He's not my Luke!
"Luke was so optimistic and so hopeful, cheerful, here he's in a very, very dark place, one that I didn't expect. "But I had to do what Rian wanted me to do because it serves the story well, but I still haven't accepted it completely." he told Spanish outlet SensaCine.
Yup that was his sentence that summed up his feelings regarding this character. Because who knows Luke best, than Mark Hamill himself really? He has embodied Luke Skywalker for 40 years and knows that character like he knows the back of his hand.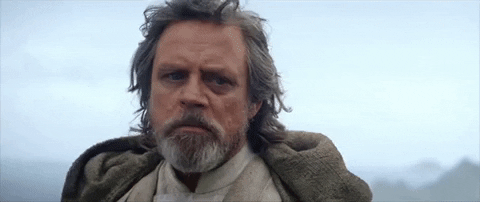 And you know something else? He was right. I liked the movie overall, but Mark was right about the direction in which Luke was headed in The Last Jedi. So, I'm baffled by his open apology on his Twitter page….. You know… the apology for criticizing and questioning Rian's concept for Luke.
I regret voicing my doubts & insecurities in public. Creative differences are a common element of any project but usually remain private. All I wanted was to make good movie. I got more than that- @rianjohnson made an all-time GREAT one!, said Hamill on Twitter.
And I can't help but wonder if his change of mind (and heart) was truly genuine, and he really wrote that because he meant it, and believed in it, or he was pressured by Disney or LucasFilm.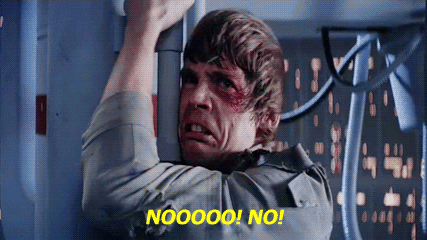 We may never know about this… Or we may find out sometime later, but my message to Mark would be: Don't say you're sorry. Don't apologize. You have more right to defend and protect that character than any director that occupies it. I (and the rest of the fans) get you.